The Professional Footballers' Association has announced the appointment of Dr Adam White to lead the union's dedicated Brain Health department.
Dr White joins the PFA as Head of Brain Health and is a renowned research leader working across sports, medicine and health. He is a leading industry expert internationally recognised for his work in sports on concussion and Chronic Traumatic Encephalopathy (CTE).
Before joining the players' union, he was the Co-founder and Executive Director of the Concussion Legacy Foundation UK. He was also a Senior Lecturer of Sport and Coaching Sciences at Oxford Brookes University.
Dr White, who was recruited through an independent and competitive process led by Compass Executives, will report directly to PFA Chief Executive, Maheta Molango. He will be responsible for providing internal leadership to the union's newly dedicated department and working across English football in all areas of brain health. His role will involve advocating on behalf of current and former members and working closely with the families supporting their loved ones living with a neurodegenerative disease.
The newly created role will also include responsibility for pushing football's lawmakers to implement enhanced concussion protocols and to increase the focus on long-term injury prevention. Education within the industry is a crucial part of this work. It will focus on current players, coaches, club staff and managers. Dr White will also work closely alongside domestic and international stakeholders on continued research.
The new appointment is essential to help develop the union's strategy around neurodegenerative diseases and to drive this agenda across English football. Earlier in the year, Dawn Astle and Rachel Walden, both daughters of former players who died from CTE, joined the PFA on a permanent basis. In addition, former Manchester United goalkeeper David Ryan was recruited in a former player care role, and prominent campaigner Penny Watson was appointed as an independent consultant.
Dr White is one of several new senior hires at the PFA, on his appointment, Maheta Molango said: "I'm delighted to welcome Adam to the team. This is a key appointment for the PFA, reflecting the importance of this vital issue internally, but also externally for the whole of football.
"He has an outstanding international reputation as a leading advocate for protecting athletes' brain health. He brings with him specialist knowledge of concussion and CTE, which will ensure the PFA can best represent players and their families.
Dr Adam White said: "This is an important time to be joining the PFA. I'm a cause-driven professional and have dedicated much of my career to addressing the issues associated with concussions and repetitive head impacts in sport. I care deeply about how football can better prevent players from developing neurodegenerative diseases.
"As an organisation, the PFA has a major role in representing all those who play and have played the game. In terms of brain health and dementia, this is a critical time for the whole of football. Decision-makers must make player welfare their number one priority. The whole industry must also recognise their collective responsibility for providing care and support to all the former players that have contributed to the game's history.
"I'm excited to work closely with Dawn, Rachel, David and Penny. I'm joining a passionate team with people who have lived experiences of neurodegenerative diseases and have dedicated large parts of their lives to addressing the risks of repetitive head impacts and dementia in football."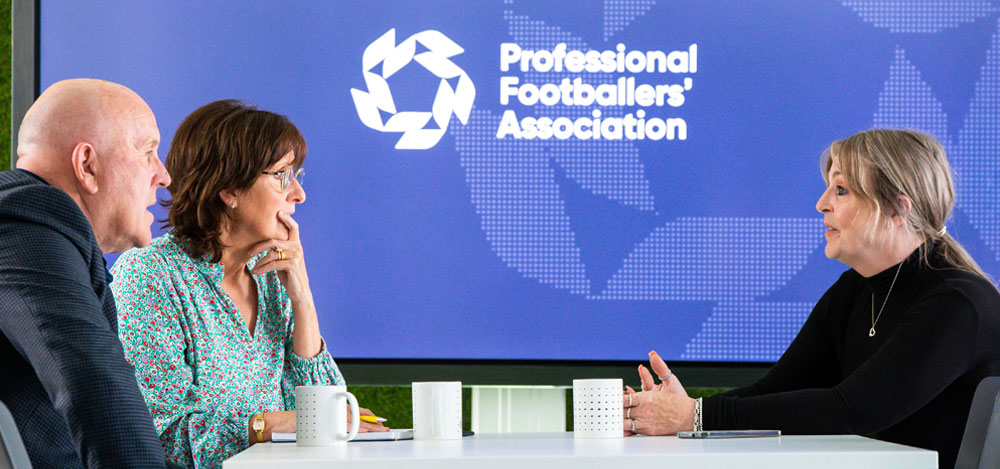 PFA Project Lead for Neurodegenerative Diseases in Football, Dawn Astle, said: "Dr White's appointment is a significant step for the PFA. We now have an expert with extensive experience in sport, concussion and CTE, who is passionate about players' welfare, to lead and set the agenda for the players' union.
"Dr White puts us in a stronger position when challenging the football industry to ensure that current and future players are better protected and that the interests of former players living with dementia are better represented. The next urgent step is to get the industry fund in place to ensure former players and their families get the care and support they deserve."
The PFA is the world's oldest professional sport trade union and represents over 55,000 current and former players across the Premier League, English Football League (EFL) and Women's Super League (WSL).