Elite Rehabilitation Services
Each week, six players with a medium- to long-term injury can access free residential rehabilitation at St George's Park, the most advanced sports-medicine, rehabilitation and performance-science centre in the UK.
The rehabilitation programme is delivered by Game Changer Performance (GCP) and designed to help players overcome injury and safely return to playing as soon as possible. As well as intensive rehabilitation, players are educated about their injury and taught how to manage it in the future.
Current players should speak to the medical team at their club to enquire about booking a place.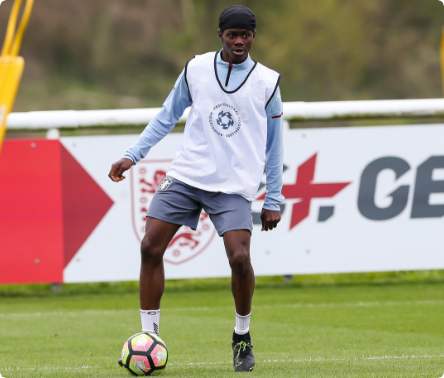 FAQ'S
What if my injury requires long-term care?
The Game Changer Performance team aims to empower you with the knowledge to self-manage your injury, but we know this won't always be possible. The team can discuss long-term solutions with you, and help you make a plan for further treatment. You may be eligible for assistance via the PFA Accident Fund.
Why can't current players book a place directly?
Any medical support you receive for an injury must be approved by your club, so informing them of your desire to access rehab at St George's Park is vital. The medical team at your club will know how to access our rehab facilities, and current players must book a place through them.