Coaching
It's never too early to start thinking about life after football, and coaching can be one of the most rewarding secondary careers for players looking to stay in the game. Our Coaching team delivers exclusive, subsidised courses to help current and former professional players qualify to work with footballers at every level.
Every coach educator in our team has experienced a professional career on the pitch and now we're passionate about producing the best coaches in the industry. We've helped thousands of footballers find renewed purpose after leaving the game, and we'll show you how to develop a coach mindset so you can move confidently into the next stage of your football career.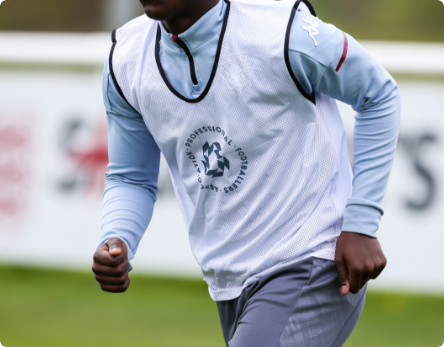 FAQ'S
Is funding support available?
We believe every footballer, past and present, who is interested in coaching should be able to pursue their passion. Our courses are already heavily subsidised and financial assistance is available via the PFA Education Department if necessary.