Helping You Support Others
Many players already give back generously through club foundations or community trusts. However, if you're passionate about a particular cause, setting up a personal foundation could make it easier to give more targeted support to the charities, community groups or individuals of your choice.
Our team has excellent knowledge about the intricacies of setting up player foundations. We can give you essential advice about what the process entails, the Charity Commission, Companies House and HMRC.
All current and former professional footballers can also access PFA Charity financial support towards the legal costs of setting up their foundations, and benefit from networking, fundraising and media opportunities via the PFA.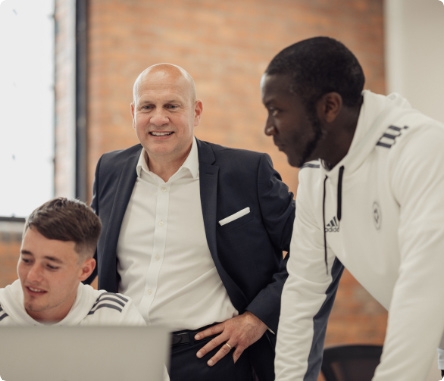 Checklist
Setting up a charitable foundation is a sizeable commitment, which requires long-term strategy, significant resources and real dedication. Before setting up a foundation, you should consider:
Who to appoint as trustees, bearing in mind the required skills, diversity, experience and qualifications
Your charitable objectives including the charity's purpose, beneficiaries and operational activities
How you will fundraise and attract donors
Legal and administrative details
Allocating enough time to set up the foundation
FAQ'S
Can I run a foundation alongside my playing career?
Yes. Many current and former players have established charitable foundations while still playing, but these foundations require careful management. Our team can provide guidance and recommendations to make sure qualified experts run your foundation properly.
Can the PFA help me run my foundation?
We cannot help run personal foundations, but our team can offer support and advice during the set-up process. We can also provide access to exclusive networking and fundraising opportunities.