Mental Health Support
Poor mental health doesn't discriminate and can affect anyone at any time. Every year, 1 person in 10 will experience depression or anxiety and the number of current and former players coming forward to seek support for their mental health continues to grow.
High expectations and pressure to perform are part and parcel of playing professional football, and the intense environment can easily lead to poor mental health. Coupled with the likelihood of a short playing career, it's no surprise that footballers face a unique set of challenges that can be hard for anyone outside the game to properly understand.
Here, we outline how the following situations can affect your mental health, and how we can support you. Remember, the sooner you ask for help, the better the outcome will be, and you're never alone. We're always here for you, for football and for life.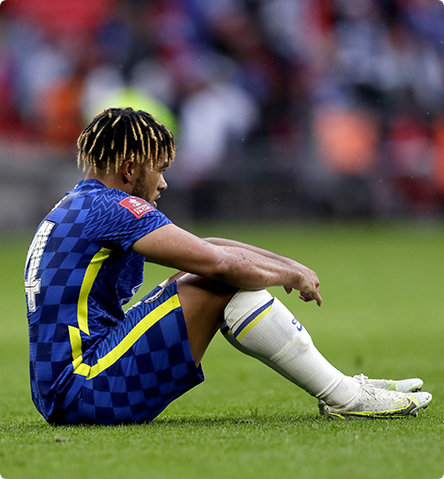 Can I get help without having to speak to someone?
If your mental health is suffering, we urge you to speak to one of our team so we can recommend the correct type of support to improve your wellbeing. All our services are confidential and you can remain anonymous if you wish. If you really don't feel you can talk to somebody, please have a look through our self-help resources.
What kind of support would best suit me?
We offer a range of different support options depending on your needs, including counselling sessions and residential rehab. Get in touch with a member of our team who can assess you and suggest some next steps.