BROKE is a short film created by former professional footballers released to coincide with World Mental Health Day.
Produced by ONEIGHTY, a production company set up by a group of former professional footballers, and in association with Fulwell 73 (Class of '92, Sunderland Til I Die and Super Greed), BROKE aims to raise awareness about mental health issues and the support needed for aspiring and professional football players falling out of the game.
Written and directed by former Tottenham Hotspur, Burton Albion and England Youth footballer William Miller, and Executive Produced by former Watford, England U-21 and Team GB footballer Marvin Sordell, BROKE tells the story of a young professional footballer, Moe (played by Ted Lasso's Moe Hashim). Out of contract and desperate to find a club to keep his dream alive, the 25-year-old is offered an unmissable opportunity to play in a trial game for a league club, where he chooses to take the risk and play despite his injury and the pain he's in. What other choice does he have? When he suffers a major injury setback, Moe struggles with his mental health and is forced to confront his own identity and his relationship with his father.
With appearances from Matthew Briggs (formerly the youngest ever Premier League player), Hustle and Luther actor Rob Jarvis, former Liverpool and Tottenham goalkeeper Lawrence Vigouroux and world-renowned football correspondent David Ornstein, the film explores the violent upheaval, and struggle with identity, that comes from having our dreams, and what defines our lives, ripped away from us.
Marvin Sordell, former Professional Footballer, PFA Players' Board member and Co-Founder of Oneighty, said: "I retired just over three years ago and after doing so it quickly dawned on me how transactional this industry can be for players. Throughout my career when wanting to explore other things that could potentially serve me beyond playing, I was always told that I shouldn't do so and to focus on football. This film is a voice for the thousands that don't get longevity or security from this industry. There needs to be better support systems in place if we're demanding them to place all of their eggs in this one basket."
Leo Pearlman, Partner at Fulwell 73 said: "Fulwell is a company with a long history of sports content, that prides itself on telling stories that go beyond the results on the pitch and to the very heart of the human condition. But what makes me especially proud to be associated with this project, is that it shines a light on a rarely spoken of, yet prevalent part of the game, the pressure and the mental health implications of success and failure. With first-hand experience Marvin and William have crafted a beautiful film with an important message, one that we hope will encourage young players to address and understand their own mental health in a positive way."
Maheta Molango, PFA CEOsaid: "It's a strong and compelling film and sheds light on the untold story that most players don't make it. Hopefully it impacts players and parents and gets the conversation going about the journey, and transferring what you've learned from football into normal life."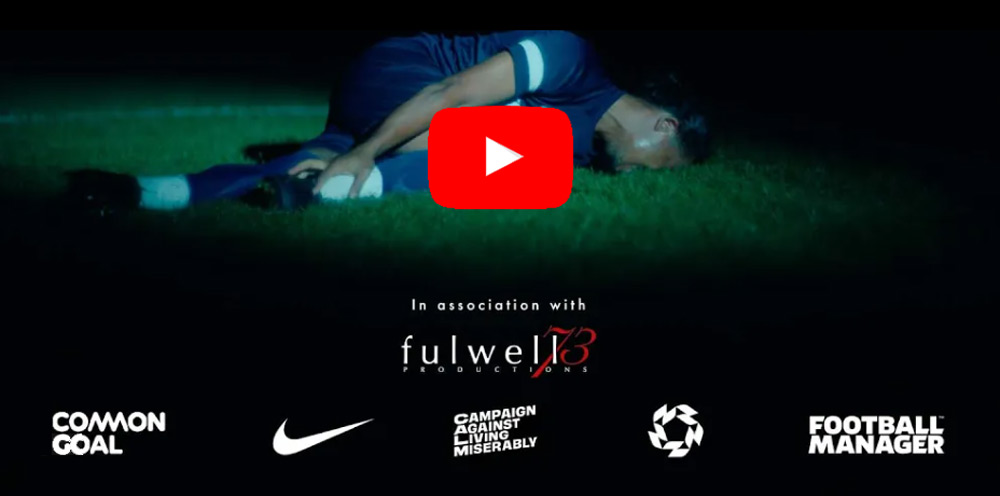 CONTACT THE PFA
The PFA has a 24/7 helpline available 365 days a year if members need someone to talk to, as well as a nationwide network of counsellors for current and former players to access.
Current and former PFA members can speak with us privately and in confidence: