Rotherham United hosted their first ever 'official' Millers Memory Club meeting - supported by the PFA and championed by John Breckin - as part of the continued efforts to support those who have encountered degenerative brain diseases such as Alzheimer's and Dementia.
Having discussed the idea internally at the club with key members of staff – and having also secured funding from the Professional Footballers' Association and club partner Mears, who have also backed the project – Breck has been working hard to establish a club group that aims to provide those who have ever had any experiences with dementia, Alzheimer's or other memory-related illnesses with a safe environment to come and chat.
With a number of our former players and staff having suffered with and also died following battles with similar diseases, Rotherham know just how hard it can be to witness those we love begin to slip away. Whilst those suffering undoubtedly go through the traumas and frustrations that are brought about by the diseases, it also places an immense amount of pressure on the loved ones who are caring for them.
The Millers Memory Club isn't just a place for those suffering. It is a safe and open environment in which people who have experienced these diseases either first-hand or otherwise can come and talk.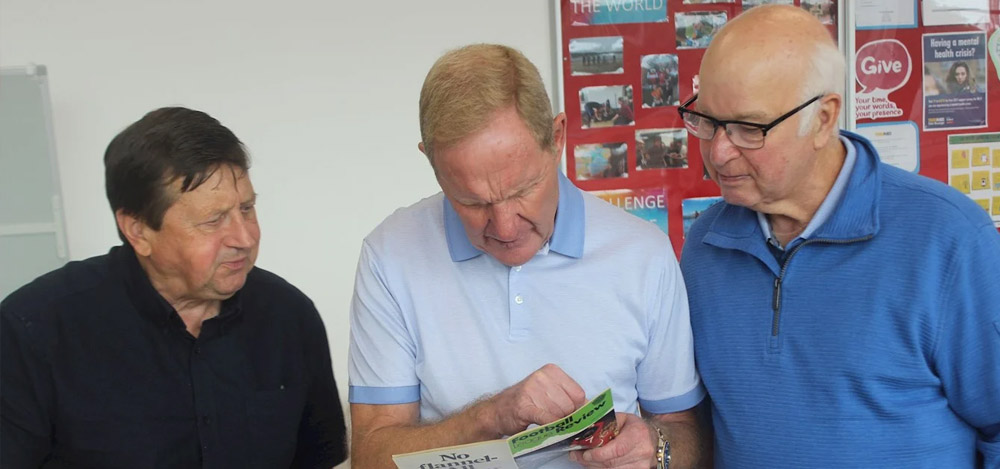 The conversation is anything but limited to talking about just illness, though, a point reinforced by Honorary Life President John Breckin, who has been instrumental in getting the group up and running.
"We have lost so many ex-players, staff, supporters and friends to diseases like Alzheimer's and Dementia and having been close friends with a number of people who have been through it, I know just how distressing it can be," he told www.themillers.co.uk.
"When I was made aware that the PFA – who are looking to do more and more on memory-related illnesses – would be interested in getting involved with the group, it really prompted the decision to try and turn the idea into reality.
"As far as I am aware, we are one of the first professional clubs in the country to be providing a safe space like our group and that makes me incredibly proud. I think, for me, the key thing about every aspect of experiencing something like Alzheimer's is to ensure that you have a good support network in place and that is what we are aiming to provide.
"I know that I am not a medical professional, so I'm not qualified to give advice on that front, but then, that isn't what the group is for.
"We are wanting to create an environment in which people can come and share their experiences, or even just come and have a coffee and chat with others who might have been through the same thing.
"We have books, coffee and a bit of cake here and there and it is just a really laid-back atmosphere.
"We're hoping that the families of former players and staff and supporters see this as somewhere they can come and have a chat.
"The PFA have been brilliant with us and had two representatives on-hand at our most recent meeting in Paul Raven and Pat Lally to show their support. I know they are looking to make great strides in this area, particularly as they continue to look into whether heading footballs has any connection with players developing issues in later life.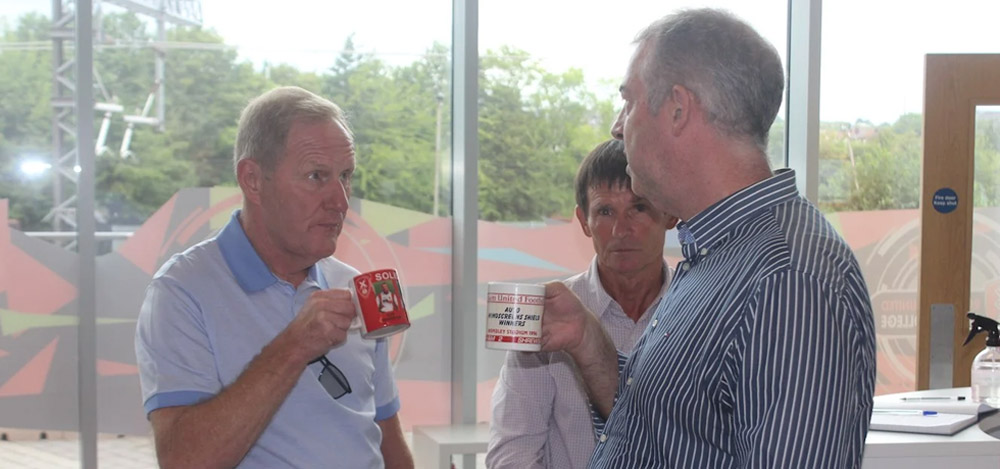 "This is not a 'John Breckin project', I am incredibly lucky to have the support of the likes of Richard Finney and big Paul Stancliffe. I think, as a collective, we just want to do what we can for lads that we have seen go through these terrible diseases, and beyond that, provide their loves ones with something of a safe space.
"I'd like to say a huge thank you to everyone that has been involved up to this point, namely Mears, the Professional Footballers' Association and Jamie Noble from the Community Sports Trust."
The Millers Memory Club will continue to meet on a monthly basis – at present in the Community Sports Trust's recreational area on the ground floor.
Find out more...
Anyone is welcome to attend the groups, which Millers Memory Club will aim to publicise prior to hosting. To register your interest you can email Rotherham's Head of Community Jamie Noble on jnoble@rotherhamunited.net.,