Phil Bardsley made his debut for hometown club Manchester United in a 2-0 Carling Cup defeat at West Brom in December 2003. Of the United starting line-up that night, Bardsley is one of only two players still performing at the highest level. The other? A certain Cristiano Ronaldo…
18 years later, Ronaldo is banging in the goals for Serie A giants Juventus while the 35-year-old right back remains a key member of Sean Dyche's Burnley squad. We caught up with him to reflect on a long and varied career where one thing has always remained constant – giving his all for every club he's played for.
Ronaldo and Bardsley, not a bad double act…
Yeah, I don't keep bad company, do I? He's unbelievable and looks as good as ever. He's now closing in on Pele's all-time goalscoring record. If someone had said to me 17 years ago I'd be playing top-flight football in 2020 I'd have thought they were as daft as me! It's been full of ups and downs, different clubs, different scenarios but I've always stayed fit and remained focussed and determined to play at the top for as long as possible – thankfully, I've been able to do that.
Would it be fair to say you've had to fight for your place throughout your career, it's never been easy, has it?
That's fair comment. I can't think of too many times when I've been guaranteed my slot but I've never minded that. I think it's important to have competition because it guards against complacency. I've always been prepared to fight for the shirt. These days, of course, every top-flight club has at least two players for each position. In the past, maybe it was up top where the competition was red hot but I've always believed it brings out the best in you when there's someone else battling for the same role.
As a Man United fan, are there any regrets you were unable to establish yourself at Old Trafford?
Even now there's still that bit of me that wishes I could have played a few more games for United. But it isn't something I've thought about too much. The big thing for me was moving away from home, breaking out of that Manchester United bubble. I had a few loan moves early on with spells at Royal Antwerp, Burnley, Rangers, Aston Villa and Sheffield United. But it was only when I made the permanent move to Sunderland that I could put United behind me and start standing on my own two feet. Before that I still hoped I could do the business for United, but it was always going to be difficult with Gary Neville going strong and players like his brother Phil and Wes Brown capable of stepping in. In the end I only made 18 appearances for United but looking back, as a nine-year-old kid at the club's School of Excellence we all dreamed of playing for the first team and I'm really proud that I achieved that ambition.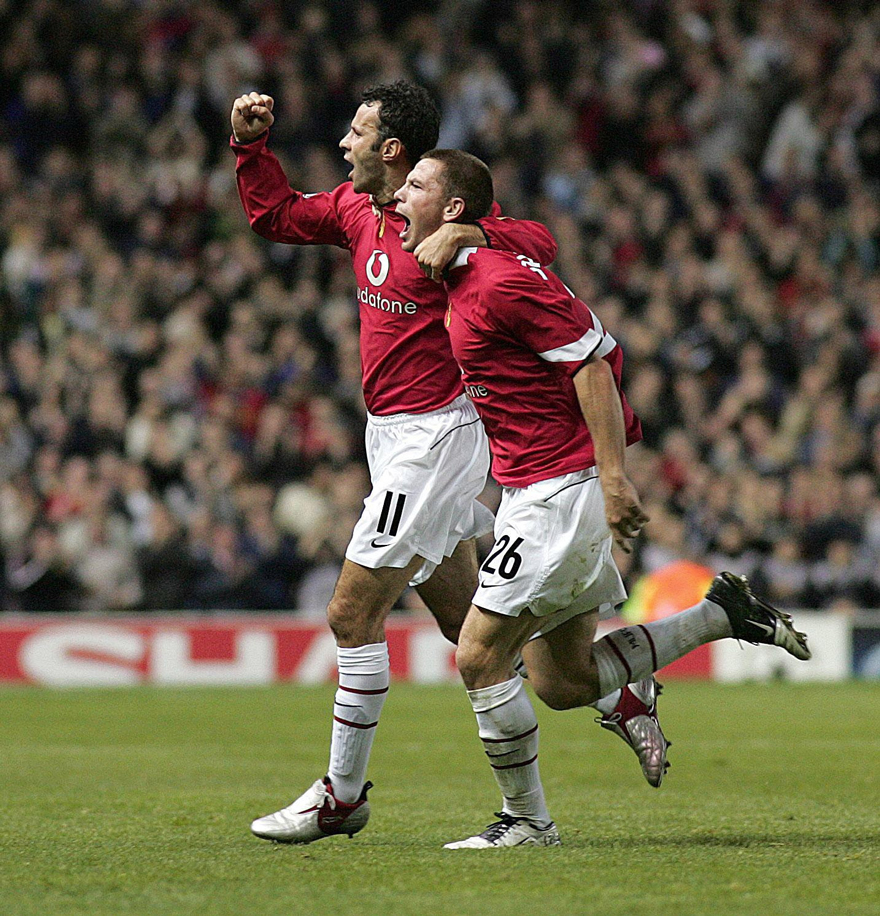 You moved to Sunderland in 2008 and your career really took off…
The previous summer, I sat down with Sir Alex Ferguson and while he told me he wanted me to be playing more regularly, it would be difficult with those players I've just mentioned all in front of me. Sir Alex believed in me and said he didn't want to see me going stale and missing out on the career he felt I deserved. That was a fair point and made me realise I needed to move on.
So you ended up signing for one of your boyhood heroes Roy Keane?
That's right. It was weird actually. There were quite a few clubs sniffing around and one day after training, Sir Alex called me into his office and said he'd had a call from Roy but Sunderland couldn't sign me until January so I went on loan to Sheffield United. I did OK there and they wanted to sign me but my heart was set on going to Sunderland in the New Year and I did that.
How did you enjoy playing for Roy Keane?
We had a good relationship. Always did have. From a young age at United he was always on my case, very firm but fair. Looking back now I understood why he did that – mainly because he wanted me to do well but also I think he liked me as a person. Everything was going well at Sunderland. We stayed up with something to spare, the club felt it was going places but things can change so quickly in football and when results dipped, Roy was off.
A few months later, someone else you'd watched from the stands growing up became your manager…
Steve Bruce came in, though we didn't get off to the best of starts. Initially, he wasn't too impressed with the way I was carrying on. I was having a bit of an issue with Niall Quinn, he was chairman at the time and had promised me a new deal but it never materialised. He must have thought I was a bit too influential in the dressing room. He wanted the new manager to come in and make his mind up about me and I had a bit of a sulk about that, but after six months I got my arse back in gear, I managed to win over Steve and we ended up having a really good season.
Sunderland finished tenth that season, a massive achievement when you look at where they are now…
That should have been the start of something. We had some smashing players – Darren Bent, who was scoring goals for fun, Lorak Cana, Bolo Zenden, Steed Malbranque, John Mensah, who was immense at the back, if only he had stayed fit, and then of course lads like myself and Lee Cattermole. Catts is my big mate and was a hugely underrated footballer. You didn't realise how good he was until he was out of the side. That was around the time we beat Liverpool in the famous beach ball match but what people don't realise is that we absolutely murdered them on the day. We picked up some tremendous results that year and always felt we could beat anyone at home. The Stadium of Light is sensational when it's rocking. I've played all over the place but, really, there's no atmosphere like it.
What were the highlights of your six years on Wearside?
Obviously, staying in the Premier League throughout that period was a highlight despite a few scares along the way. It's so sad to see Sunderland where they are today. I just hope they get back to where they belong before too long because that club is special.
Yet you could have left when Paolo Di Canio was in charge?
Could have? More like would have because he eventually banished me from the training ground along with one or two others. That was a strange time for the whole club. Don't get me wrong, some of his coaching sessions were quite enjoyable, but there are ways and means of managing experienced pros and his man-management skills left a lot to be desired. Some of the things he did were quite bizarre and when you fall out with someone like John O'Shea then something must be wrong. My relationship with his successor Gus Poyet could not have been more different. We really clicked. When he arrived I was training with the reserves and apparently he asked someone where I was because he wanted to organise an 11 versus 11 practice game. Anyway, I scored one and set two up and afterwards Gus said to me, 'If you carry on doing that for me, I'll end up coming out on your next night out!' He wiped the slate clean and I enjoyed a new lease of life, playing wing back for the first time in my life and scoring a few goals too. I gave Gus everything I had and at the end of that season I had the chance to join Fulham but signed a new deal out of loyalty to him.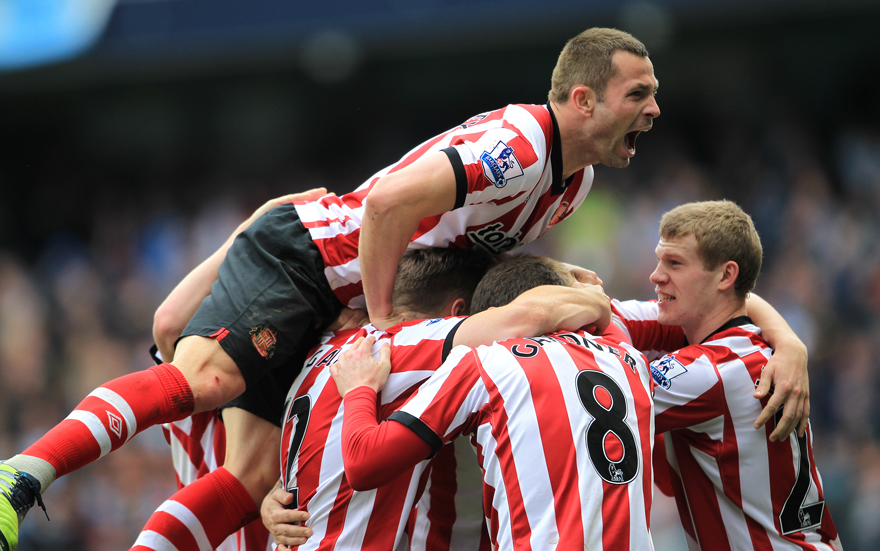 After Sunderland you joined Stoke and stayed there for three years. Was that a good time?
Absolutely. I had a great time there under Mark Hughes – another United legend who became my manager. Funnily enough, it took some getting used to, living in the North West after so many years away from home. But you couldn't fail to enjoy playing alongside incredible footballers like Shaqiri, Peter Crouch and Arnautovic. And then there were lads I'd played with as a youngster like Ryan Shawcross and Charlie Adam, two of the most underrated players around.
In 2017 you left Stoke and signed for Burnley. What's it like working for Sean Dyche?
Brilliant. His great strength is that he doesn't complicate the game at all. We didn't start the season too well but he doesn't panic – the gaffer will stick to his beliefs and get us out of trouble, just like he did a couple of years ago when we started badly but gradually climbed the table. Sometimes he's accused of being old-fashioned but that's rubbish. Yes, he wants the basics done well and demands hard work from each and every individual, but he's a firm believer in getting his team to play to its strengths and that is what Burnley do. Opponents know we will be in their faces and make it difficult for them and we know that if we knock decent balls into the box, we have the forwards to score goals.
You've played with some outstanding players in your career. Ben Mee and James Tarkowski must be two of the best defenders you've shared a dressing room with?
They are outstanding centre halves and it's probably no coincidence that we struggled while Ben was out injured. Not only is he a good footballer, he's an outstanding leader and a Burnley legend. James Tarkowski is excellent – he actually played with my younger brother at Oldham when they were kids before joining Brentford. The way he has progressed in the last two years it's no surprise so many clubs have been watching him.
You turn 36 at your next birthday, edging closer to retirement age. Has it crossed your mind that this might be your last season?
I certainly hope not. Whether I'm still at Turf Moor remains to be seen but I have no plans to retire. I've still got it in my legs and feel really good so I'd like to think I can have a couple more years after this. At what level I don't know but I won't be hanging up my boots for a good while yet. If Ronaldo can carry on playing then so can I!
Cup Herioics
During his time at Sunderland under Gus Poyet, Bardsley was a major part of one of the club's proudest achievements in the modern era – scoring against Manchester United at Old Trafford to earn the Mackems a place in the 2014 league cup final
"You're talking about the thunderbolt shot that flew past David De Gea? Nah, seriously, it was a bit of a rick by him because I hadn't really connected cleanly, but that's one of the games I will remember for the rest of my life.
"We'd beaten United in the first leg at our place and really fancied our chances of finishing the job off. Despite our lowly league position, we had no fear and though it took penalties to see them off, I felt we were the better side that night.
"It was the same in the final against Manchester City – at least for 45 minutes. We were unbelievable in the first half but once they equalised you could feel the pressure coming on. Still, despite losing, we left Wembley that day with our heads held high."