Lucy Bronze returns to the WSL as FIFA's Best Player in the world. Three consecutive Champions League trophies with Lyon scratched the itch for personal success, as did all the accolades befitting one of the game's greatest. But that isn't what drives her now. In interviews either side of her return to the blue side of Manchester, Lucy repeated her irresistible desire to see English football on top of the pile. That means winning trophies with the national side and flying the flag at club level with Man City…
How did the return to Man City come about?
I had to decide whether to do the pre-season with City or stay with Lyon for the Champions League. I wanted to win trophies at Lyon and I couldn't really let the girls down. My focus never wavered. It didn't matter that I was going to City, I had that plan and it was put to bed, so I finished off with Lyon.
What convinced you to leave the best team in Europe?
I wanted to make sure City were signing good players – which they have, the likes of Rose Lavelle and Sam Mewis. It was pretty much a no-brainer.
So City had to match your ambition?
Exactly. When I left City, the leading factor was I wanted them to push on to the next level. At the time, the club wasn't in the same place – so I went away with Lyon. City said they had pushed on. They want to be game changing like when they first started. I think that shows with the signings we've made. City have one of the strongest squads in Europe now. That was probably the biggest factor: making sure they had the right players to back it up.
Could you have been tempted to go to a different club?
I always knew that I wanted to come back to England. And, if I came back to England, it would always be City. Obviously Chelsea and Arsenal are two top teams who have great squads as well. Chelsea buy a lot of attacking players pretty much every season but at this stage of my career I didn't want to go to a club where everything was going to be brand new. On my first day back at City it was like I had never been away. A couple of things had changed, but I know the building and the staff and some of the players. It has been a lot easier as a transition for me instead of going to a new club and trying to learn the whole ethos and philosophy around everything.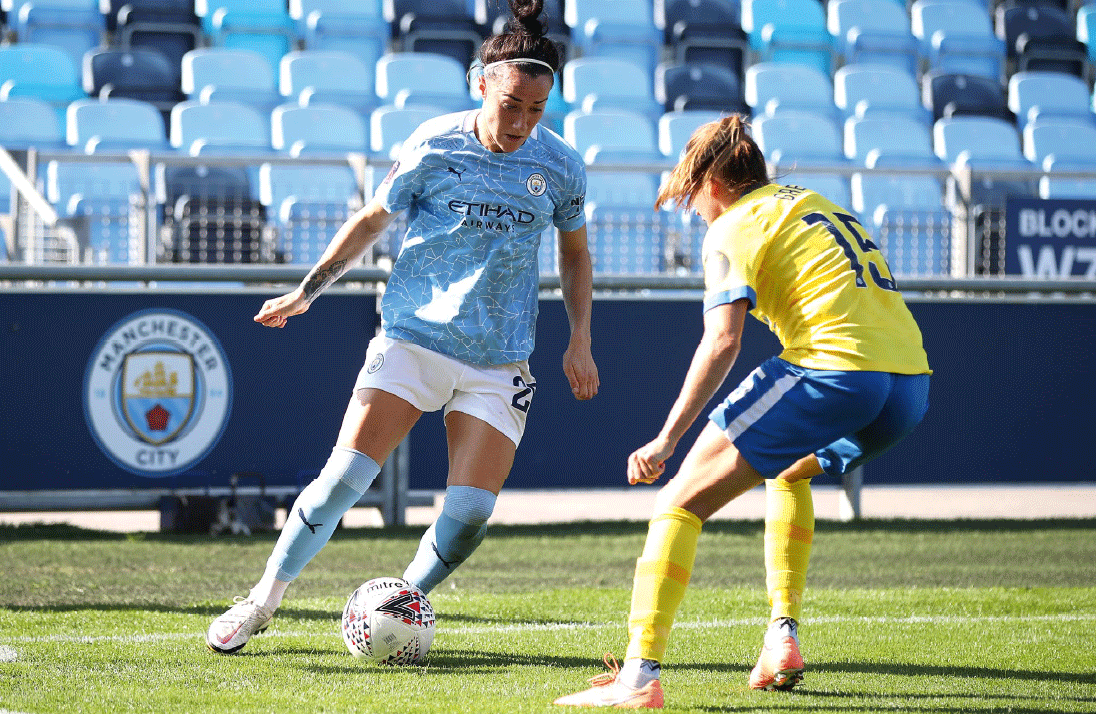 What about other overseas options?
I feel like I have achieved exactly what I set out to do at Lyon. But for me it would mean that little bit more to do it with an English club. I've always been attracted by going and playing in America too. I do like the league there. There was a point where I would have loved to have stayed in Spain and I could have seen my future there. I definitely want to improve the whole English setup – that has always been a goal of mine.
So how does life for a footballer in France compare to England?
The first big difference was the physical training In England it's an obsession – we have the most hi-tech gyms, all the best equipment and we follow all of these physical plans and we always search for that one-per-cent difference. I believe in that. I did my university degree in Sports Science. But when I went to France they were like, 'ah, I don't care about the gym'. Our whole team can't even fit into the gym in Lyon! In France they said, 'what is the point in being able to do all that if you can't kick a football?' Even my training programme for lockdown they had me doing loads of keepy ups. That has never been in an England programme, it has been about physical output. There is an argument for both but I just quite like how I get to blend both together as I have experienced both.
What makes you confident City can push on and win the Champions League?
The strength and depth of the squad will be a real difference this year. I know coming from Lyon, they have three players for a lot of positions and that is what you've got to have – not just the attackers but all over the pitch. We have that with City in defence and midfield. We're playing 11 vs 11 in training and you wouldn't know who was going to start because there is quality all over the pitch and squad.
Are you expecting the most competitive WSL season ever?
I think so, well – it has to be. I can't think of players that have left the league so you only really have added quality. It's not just City – Arsenal, Chelsea, Tottenham, United, even Aston Villa coming up have done a great job of strengthening. The league was already competitive but there is now quality you want to see week-in week-out. It's definitely going to be the best season yet for the WSL and it could make England the best league in the world without even an argument.
Is the influx of top players, lots from the US on short-term deals, good for the league and England?
It's great to have top quality players regardless of whether its short- or long-term. From an England perspective, I want the leagues to develop and I want players to have longer contracts and the top players to stay for longer.
From the 21/22 season, each WSL team must field eight homegrown players – what's your view on that?
It won't really make a difference to City – half of the England team plays for us! That was another reason to come and play here. My main goal for the rest of my career is to be successful with the England team, to influence them and help the younger players. We have a lot of the younger England players around City. City has always nurtured homegrown talent, including Scottish players. Maybe it will be good for the England team, but ultimately you still want to have the best players in the league while developing your own players. It's a fine balance.
Did you persuade fellow England star Alex Greenwood to follow you from Lyon to City?
It was probably more the other way around! We spoke a little bit about it. We were good friends before Lyon, but having a little English group you become a bit closer and I knew she wanted to come back to England because she's probably more of a home girl than I am. She asked me a hundred questions about City and I had so many good things to say about the setup. She made her decision before me. Alex is probably one of the first people that knew about me moving to City. We kind of kept it between ourselves.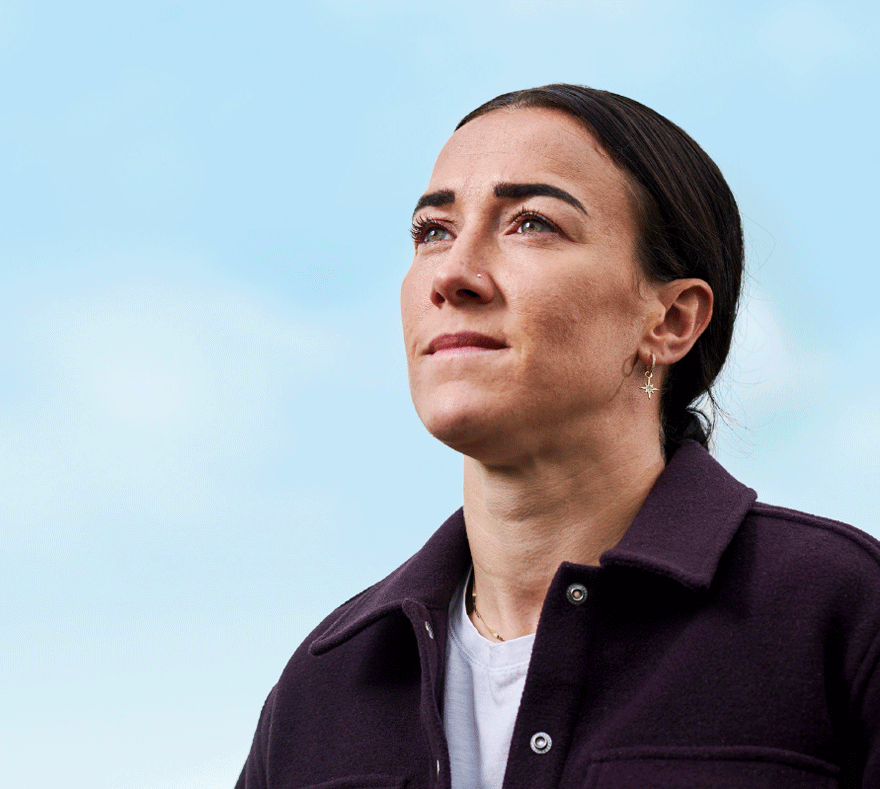 Onto the England setup – how is the mood in the camp?
It's exciting to think of the tournaments we've got ahead of us. There are a lot of fresh new faces as well and I can only imagine they're ecstatic to be picked and to come into camp. But it also makes it exciting for the people who have been there a long time when you see younger players coming in who are super excited to be there and want to work hard. At the moment, the atmosphere is pretty good. We've had a few staff changes and sometimes that helps to spruce things up and give a little more energy. The 12 months after the World Cup haven't been our best. Hopefully now that's gone.
What have you heard about Sarina Wiegman and what's your verdict on her appointment?
Personally, I am really excited to work with Sarina. I'm quite good friends with players at Holland and they only have great things to say. She is a great coach who can be quite stern. Her pedigree is that she takes teams to finals – and that is pretty exciting considering England have had too many semi-finals. That's the last step we are looking for.
What do England need to do reach that higher level?
The way the team is set up already, players are focused on what they should be doing individually and collectively. within our team – but the likes of the new sports scientist are a bigger piece in the puzzle than people think. It's the little extra bits we're looking for to push on and I think a new manager will be rubbing their hands together, thinking 'what are we going to win next?' We've spent so much time together in the last couple of years that we're in the right place to change things and not disrupt the team.
Looking at the make up of the squad, why do you think so many England players have come from the north east?
Personally, I think it's because we've got that grit. In women's football it's even harder to make something of yourself, you need to have that bit more fire in your belly. That's what northern people in England have – that get-up-and-go attitude. When I look at all the north east girls who play for England, they've all got that gritty attitude.
If you could play in any stadium in the world, which would it be?
Either Barcelona or Real Madrid. With a full house, that would be unreal. The Champions League final for women in two years is at Juventus and I have my eye set on that, because I would love to play in that stadium.
With all the Man City, England and Team GB highlights ahead, what are you most looking forward to?
The home Euros next year. That global success is the thing I'm missing in my career. I'll have the chance to play in front of the home fans and to have my family there. It's a once-in-a-lifetime opportunity.