Manchester United striker Marcus Rashford has received the PFA Merit Award recognising his charitable endeavours during the COVID-19 pandemic and following his work to combat child poverty.
Still only 22 years old, Marcus Rashford missed out to Liverpool's Trent Alexander-Arnold in the running for the PFA Young Player of the Year award for his on-field performances.
But the England striker was given special recognition by his peers for his oustanding work campaigning for free school meals, prompting a government U-turn earlier in lockdown.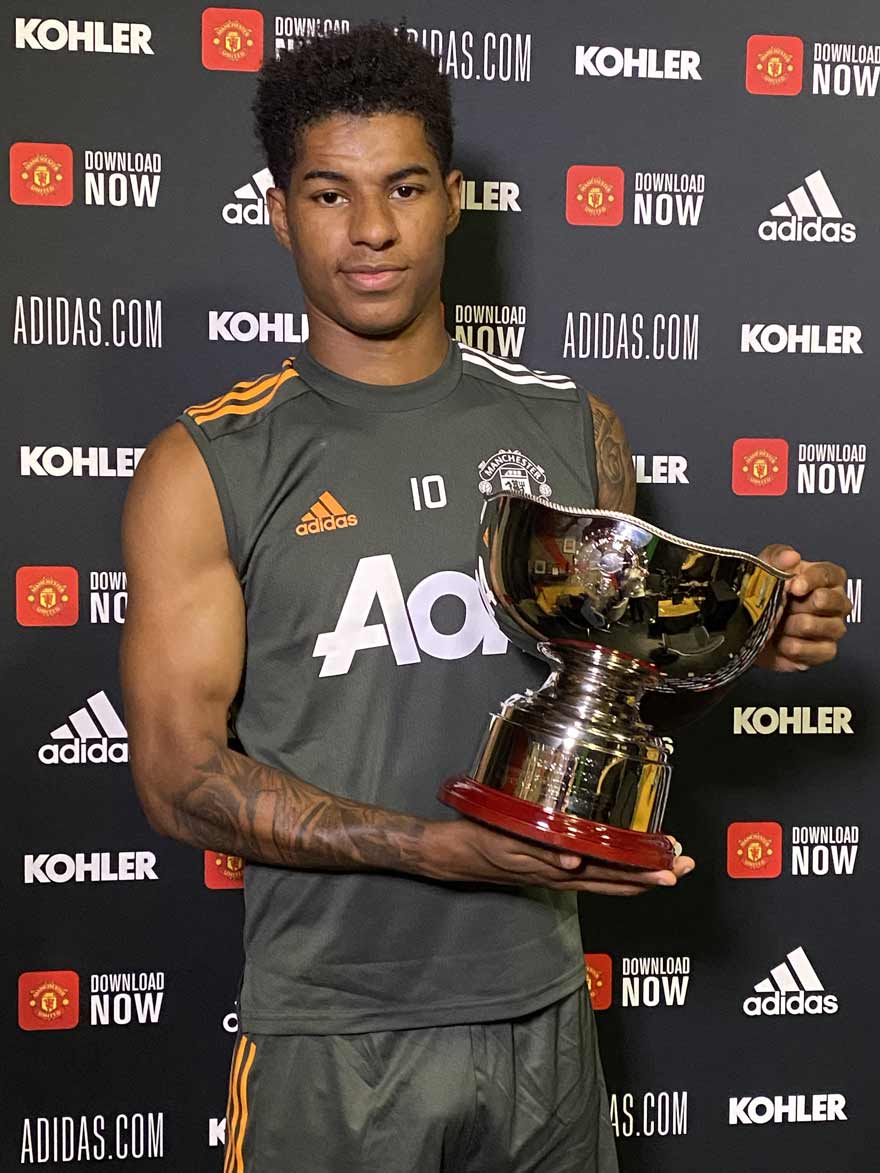 Rashford launched a partnership with FareShare to ensure vulnerable members of the community across the country had access to food and meals. Rashford had originally hoped to raise £100,000 but was quickly able to surpass this initial figure, raising close to £20 million. Around 2,8 million children across the United Kingdom each week now have access to meals whilst schools are closed thanks to Rashford's ongoing fundraising efforts and own personal contributions.
Rashford then called on MPs to reconsider and reverse a decision that would have meant free school meal vouchers will not be provided to families during the summer holidays. In an open letter, he drew on his own family's experience of relying on free school meals, food banks and summer schools as he was growing up, saying "the system isn't built for families like mine to succeed, regardless of how hard my mum worked."
"As a black man from a low-income family in Wythenshawe, Manchester, I could have been just another statistic. Instead, due to the selfless actions of my mum, my family, my neighbours and my coaches, the only stats I'm associated with are goals, appearances and caps."
"I would be doing myself, my family and my community and injustice if I didn't stand here today with my voice and my platform and ask you for help."
"The Government has taken a 'whatever it takes' approach to the economy. I'm asking you today to extend that same thinking to protecting all vulnerable children across England. I encourage you to hear their pleas and find your humanity"
The Department for Education initially said the government would not change its decision but Rashford successfully pushed for change and continues to battle leading MP's on the subject.