Manchester United and England forward Marcus Rashford has been 'blown away' following an outpouring of public support from businesses across the country, who will provide free school meals over the half-term holidays.
Rashford called on the government to extend the scheme over half-term to provide free meals for those most in need within communities. However, Wednesday night saw the government vote down a motion to provide 1.4 million children with £15 a week in food vouchers over the holiday period. Since the decision, dozens of restaurants, cafes, bars and even those businesses with no background in hospitality contacted Rashford with offers of help, even though many themselves face unprecedented financial pressure due to the ongoing coronavirus pandemic.
Rashford, who was awarded an MBE in the Queens birthday honours list for services to vulnerable children in the UK during the coronavirus pandemic, took to twitter on Thursday to say: ""Blown away by news of local businesses stepping up to fill the voucher scheme deficit during the October half term. Selflessness, kindness, togetherness, this is the England I know. Add #ENDCHILDFOODPOVERTY to your tweets so I can track them. I will share as many as I can."
Since then, he has begun a steady stream of posts from companies across the country, simply directing families to where they could find help. He has tweeted free meal offers from everywhere including; Bolton, Liverpool, Sheffield, Wigan, Bristol, Wirral, Devon, Urmston, Whitley Bay, Barrow-in-Furness, Leek, Nottingham, Blyth, Stevenage, Warrington, Hexham, Didsbury, Rotherham, Teesdale, Manchester, Anglesey, Telford, Shropshire and Wilmslow.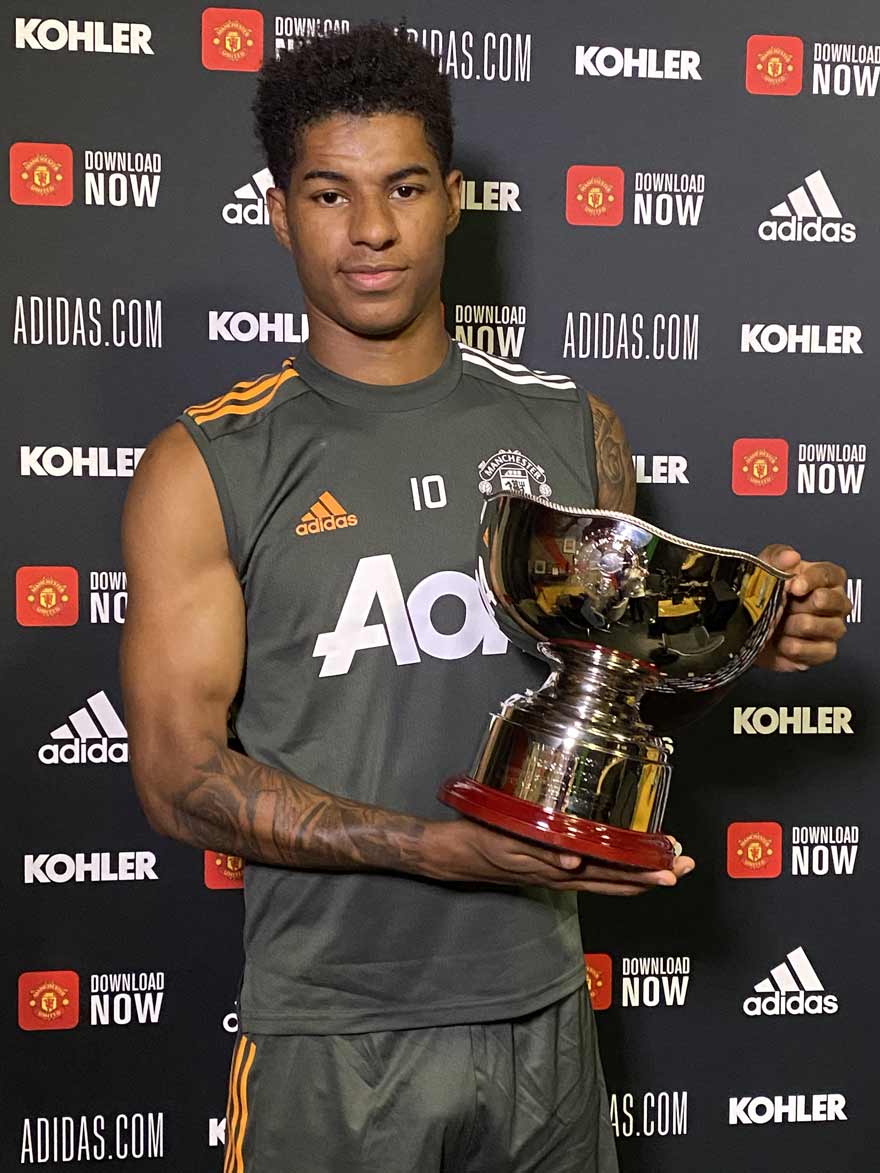 Rashford received the PFA Merit Award at this years PFA Awards, recognising his charitable endeavours during the COVID-19 pandemic and following his work to combat child poverty. The England striker was given special recognition by his peers for his outstanding work campaigning for free school meals, prompting a government U-turn earlier in lockdown.
Rashford launched a partnership with FareShare to ensure vulnerable members of the community across the country had access to food and meals. He had originally hoped to raise £100,000 but was quickly able to surpass this initial figure, raising close to £20 million. Yesterday, accompanied by his mum Melanie, he visited a new FareShare warehouse in Greater Manchester, named in his mums honour, to help shift boxes of supplies.
To find out more about the help available in your area, click here.