The PFA is deeply saddened to learn that former Nottingham Forest and Bristol Rovers striker Junior Agogo has died at the age of 40.
Agogo, represented Ghana 27 times and scored 12 goals – he became a fans favourite with stand-out performances at the 2008 Africa Cup of Nations, scoring three goals which included a late winner against Nigeria in Accra.
Agogo, began his career at Sheffield Wednesday before leaving for the United States after making just two appearances for the Owls.
He returned to England with Queens Parks Rangers in 2002, before going on to play for Brentford.
Agogo is best known for his time at Bristol Rovers where he scored 40 goals in three seasons.
He joined Nottingham Forest in 2006 and helped them achieve promotion to the Championship.
Nottingham Forest and Bristol Rovers were amongst former clubs to pay tribute to Agogo on social media: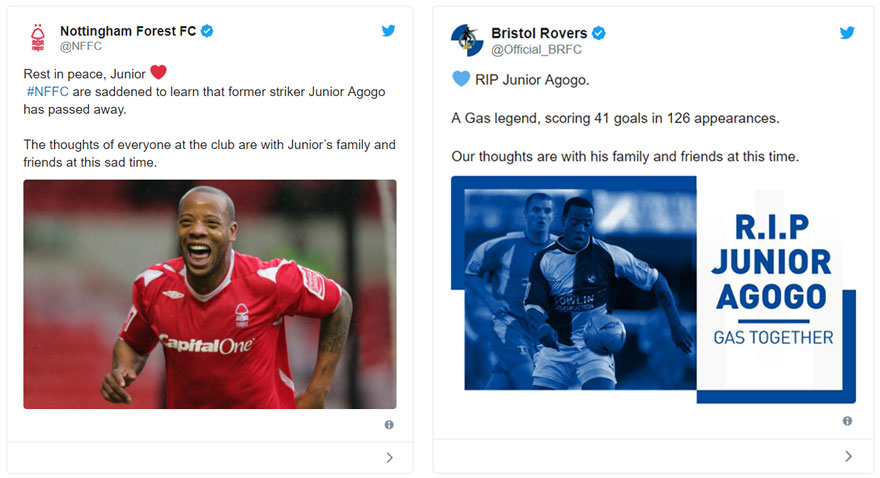 Agogo suffered a stroke in 2015, just three years after playing his final game in professional football for Scottish club Hibernian.
Several PFA staff members played with and against Agogo and are deeply saddened by his loss, our thoughts are with his family, friends and former team-mates at this difficult time.