Liverpool's James Milner paid tribute to 'incredible' friend Stephen Darby after a pre-season match between Bradford City and Liverpool took place in Stephen's honour.
Darby was diagnosed with motor neurone disease last September and forced to retire from football.
The match took place on Sunday at the Utilita Energy Stadium and raised funds for the Darby Rimmer MND Foundation, the foundation launched by Darby to increase awareness and help others.
Before kick-off Stephen took to the pitch to say a few words: "I just want to say how great it is to be back here. We were back in November and mentioned we were setting up a foundation, and I'm proud to say we're here now with the foundation ready to go.
"I'd like to say a massive thank you to Bradford and Liverpool and a big thank you to Gary Bowyer and Jurgen Klopp for allowing the Foundation to be a part of their pre-season.
"Without the support of those two football clubs, today simply doesn't happen. Thank you very much."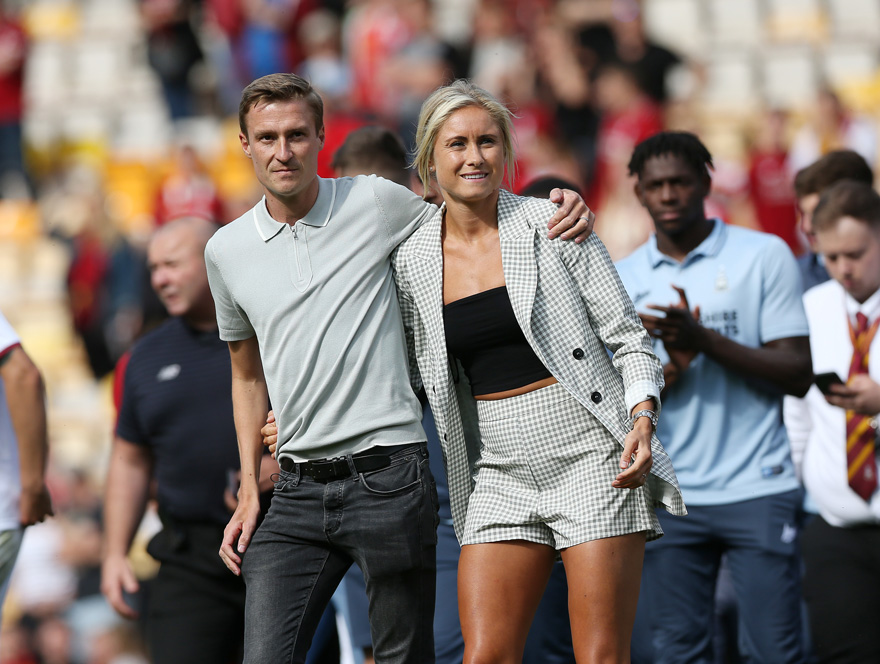 Stephen Darby and wife, England Captain Steph Houghton
In a post-match interview with Liverpoolfc.com, paid tribute to Stephen's strength.
"Personally, I'm proud to know Stephen, how he deals with everything. It has been a great occasion today with everyone coming out.
"It is a horrible disease but [he has] everyone around him. Anything that's been raised today, and the awareness, hopefully helps other people going through the same thing.
"Stephen is thinking about himself and his family but also thinking about others in setting up the foundation and how it can help other people going forward. They have done an amazing job.
"He is one of the nicest guys you'll meet. It's unfortunate what happened. Today shows how much everybody thinks of him, both the clubs he's played at and all the people who have come out today. It was a fantastic turnout."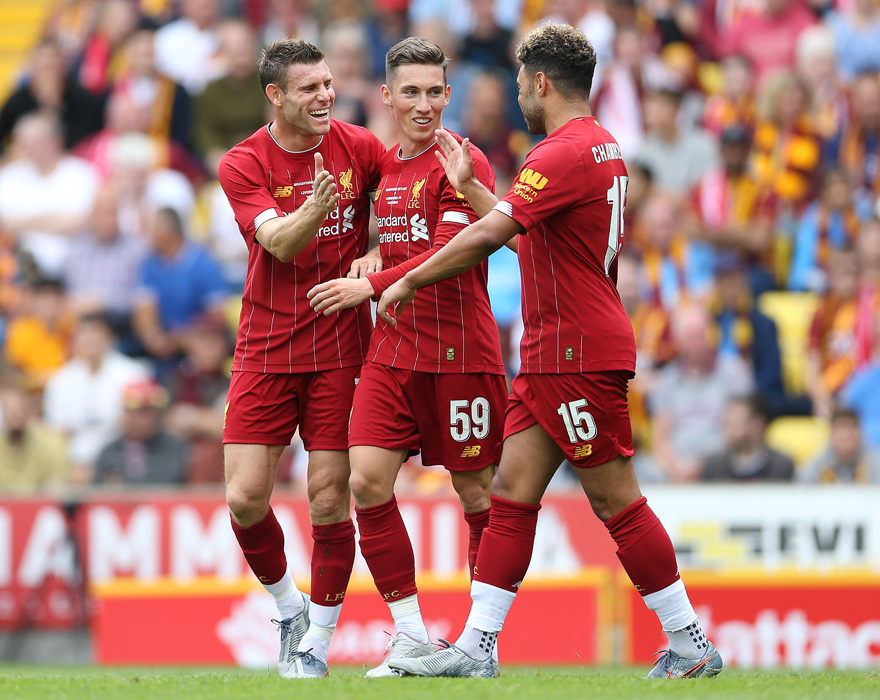 James Milner celebrates scoring
Milner gave a cheque to the Darby Rimmer MND Foundation on behalf of his own charity the James Milner Foundation.
"Obviously I'm in a fortunate position to help, we help some great causes and Darbs's foundation is one of many.
"How he's conducted himself, how he is going about what he's done, setting up the foundation, him and Steph [Houghton] together – we obviously want to help as much as we can.
"We're having another ball this year on December 1 and hopefully we can raise more funds again and some of those will be going to that again."