Lee Cattermole
Born: 21 March 1988, Stockton-on-Tees, England
Club career:
2005-08: Middlesbrough
2008-09: Wigan
2009-: Sunderland
International career:
EYES ON THE PRIZE
From the heights of the Premier League to relegation to the Championship, followed by a drop into League One, it's been a tumultuous period for Sunderland – and Lee Cattermole has been there through it all. Now the Black Cats captain is aiming to lead the club's resurrection
Lee Cattermole is led into the games room at Sunderland's Academy of Light, followed closely by a documentary cameraman. This has always been a club under scrutiny. Lee, famed for his intensity, aggression and leadership, is no stranger to the spotlight either – for good and sometimes bad. The cameraman pauses to introduce himself. He's shooting Netflix's Sunderland 'Til I Die, a series charting the Black Cats' dramas on and off the pitch. Season one was, well, you know how that ended – in relegation and despair. Season two is heading for a happier ending...
How did you get into the professional game?
I was scouted by Middlesbrough as a 12-year-old, took a scholarship at 15, played international youth football. I got a bad knee injury in my first year, but I was in the first team within a year and made my debut at 17.
Your dad played for Boro and Billingham – did he give you any advice that stuck?
Probably the best thing he did was not give me too much advice. He said that football is hard and you can't push someone into it. The biggest bit of respect he gave me is he stayed out of the way and let me make my own mistakes. He said, if you really want to be a player you have to push yourself and there will be ups and downs. His career didn't work out – he had two years as a pro. It was different, harder then – there were no academies and only 12 people in the squad on a Saturday. I was fortunate. I was really hungry to make it in the game.
You were famously caught on camera as a young, hometown player in tears when Villa beat Boro…
It's funny, I grew up as a massive Middlesbrough fan. I wanted to be the first person to play for Boro for no money. Things change when you get into the professional game and you realise how serious and different it is to what you expected. It was such a tough time for us, Steve McClaren was the manager and it just shows you how quickly football changes – we were heading towards relegation and that same season went to the UEFA Cup final and had one of the best years in Middlesbrough's history. People will remember that season for the rest of their lives. We went to the semi-final of the FA Cup and McClaren ended up getting the England job.
Gareth Southgate took over as Boro boss and when you left he wrote you a letter – what did it say?
I can't remember exactly. But with Gareth he is so respectful. Not many Middlesbrough players left after relegation because we kept it tight – chairman Steve Gibson wanted it that way. The letter was a lovely touch by Gareth and it didn't surprise me. I'm a huge fan of his. As a player, he is the best captain I've seen from a young players' point of view. He controls the dressing room, even the big players as well.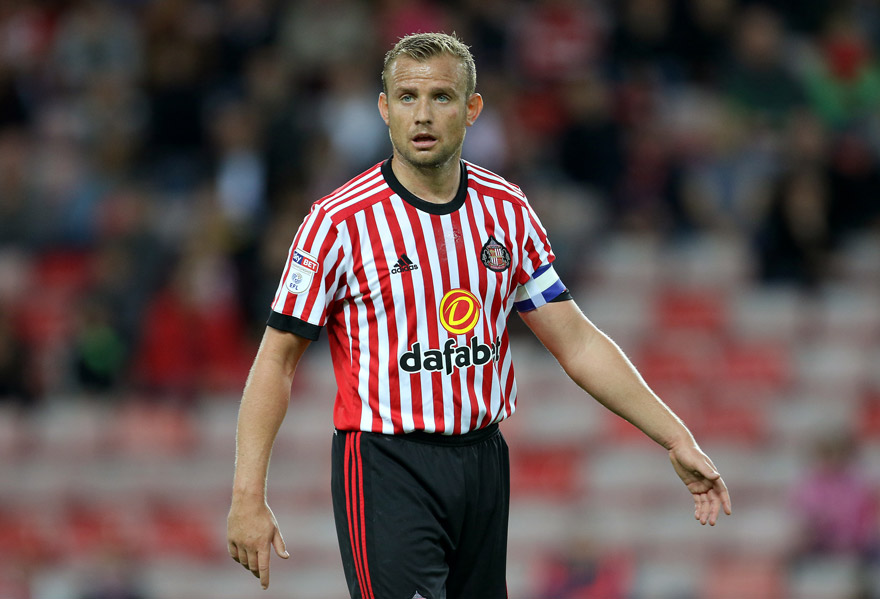 You were a captain and a leader too. Steve Bruce compared you to Roy Keane and you were Wigan skipper at 20. Was Gareth Southgate your role model?
I don't think so. There are so many things you look for in a captain and I'm more the typical type. I'm on the front foot, demanding, vocal – whereas other people lead by example and are quite calm. I've got more into that role the older I've got and as football has changed. There aren't many voices around the training ground. I've learned how to pass on advice and not be as aggressive as you might want, because that's the way players are. I naturally always had a hunger and desire from a young age.
You called yourself "gobby" as a younger player. How much have you changed, really?
100%. On and off the pitch I've made mistakes and you learn as you go. I've been sent off and that hurts. I was sent off two times in three games when I was first made captain here. I don't know if I was too hungry to have an impact or it was too much, too young. I'm a much better person in terms of how I feel on the pitch. I feel much calmer and a lot more comfortable about my football.
You knocked out Roma in Boro's UEFA Cup run. Now you're in League One. What's the difference on the pitch?
There's no difference at all. I've always been grounded and not thought I'm too advanced for a certain level. I went from 11 years in the Premier League to the Championship, then League One. You have to switch your mindset and turn it into a positive. I never thought I'd play this low but that's no disrespect because it's brilliant and there are very good players.
So you've adjusted your style?
The style is different with every manager. Some have been high tempo, direct and competitive. Some have been more possession based. I've learned to adapt. I've watched and listened and taken on advice to improve.
You've been at Sunderland nearly ten years now…
It makes me proud to have been here ten years. It has been difficult at times. I've had to keep my focus and not get carried away. It's too easy to ring your agent and ask to leave. I found myself out of the team and suddenly the manager changes and you're back in and captain again. We had the longest spell the club has had in the Premier League but, like all clubs, the managers, directors and owners change. It's difficult to get to the top of the game and stay there – that's why someone like Sir Alex Ferguson is a great. I feel like the club is heading back that way.
How important are the fans in that journey back to the top?
100% for us – the fans can have such an impact on the team. If we're playing good stuff and the boys are confident it's a terrific atmosphere and a tough place to come. It can also work the other way. But I've played for teams with a lot smaller crowds and fans who maybe don't care as much about the football. This can be a really special place and on Boxing Day we had over 40,000 for a League One game – no matter what the league, if you're winning they love it.
Players have been sacked for lack of fitness and other issues. What impact has that had on the dressing room?
One thing you should always do is honour your contract, turn up for work and do the best you can. The club has changed from top to bottom. And that will send us in the right direction because there is a real feelgood factor.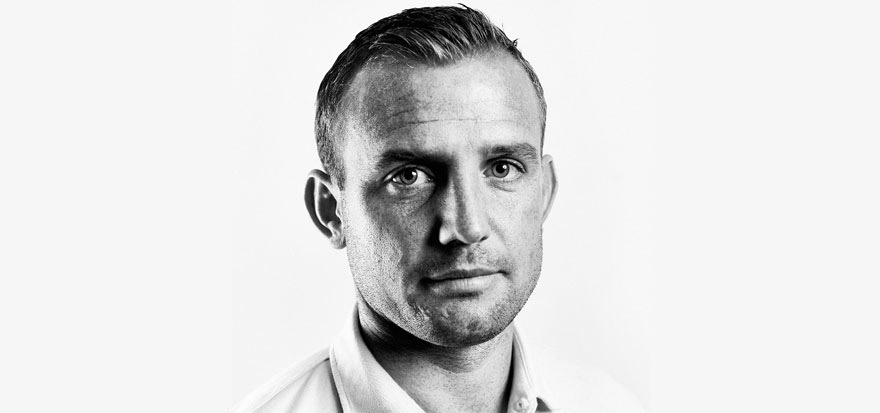 But there has been bad behaviour. I imagine there's no pleasure in it, but you're the type to call it out…
As players, especially the senior players, we meet throughout the season if there are things we're not happy with. That's how we keep the rules and respect among each other. We can't see people just doing whatever they want and not say anything. You have to respect your teammates, turn up on time and follow the rules. We've had lots of good, experienced players - Wes Brown, John O'Shea, Seb Larsson, Phil Bardsley – all of them big characters who want to win games. When you're not winning it's too easy to look for a reason why you're not winning – but it certainly helps if you've got everything in order.
Do you have any regrets professionally?
I try not to look back. There have been hard decisions but they were the right decisions at the time. I wouldn't say I have any regrets with the way my career has gone. I feel fortunate to have done this job for 13 years and hopefully there will be another five or six.
Looking further ahead, where do you see yourself?
I'm not really sure. I'll definitely get my coaching badges. I love my football. If I'm coaching or managing I want to be the best I can be at the highest level. If I ever have kids I'll be on the sideline at my kids' teams. It's not something I'm thinking that far ahead about. I'm interested in other sports and involved in different businesses where I'm keen and can learn a lot. But, who knows, I might miss football and will want to come back.
You will obviously predict Sunderland to go up but how about doing it in style with a play-off final win?
Absolutely not! I think we're good enough to go on and win the league. I'm not saying we will but we have great staff, great management and that's what we want to do.
Now on Netflix
Sunderland 'til I die, the inside story of the club's disastrous 2017/18 championship season is available now on Netflix. It has been well received by critics but how did it feel to have the cameras prying from a player's perspective? Cattermole explains…
"Last year was a really bad year for the club. They caught the club at maybe a good time because everyone wanted to know why it was so bad. Having cameras in dressing rooms is so unique and we had discussions about it this season to see how it's going to work. There is room for it in the game. You see it in American sports.
"We've learned from last year and hopefully this season will be better. It's not something I'm going to try to be involved in too much, but it could be nice to look back on if things work out. I just think I had some great times in the Premier League and some great moments – I wish they had captured some of that in the show.
"At the minute I don't have anything to gain from it. We're in a really good place and heading in the right direction. We just don't want any negative stories to come out from it.
"It's something we signed up to. We are going to honour it and hopefully the new series will be better for Sunderland."
International Ambitions
Lee represented England at u16 through to u21 level. "I loved it," he says. "I'd loved to have played more international football and more European football"
"I love the challenge of playing against foreign teams and different types of players and that's why I loved the Premier League. You have to setup differently and find different ways to shut out teams.
"I love different styles and love watching footballing in Spain,
Italy and South America. The Premier League benefits from managers and players from all those areas bringing their styles to England."
Lee says he is committed to Sunderland but would love to chance his arm overseas at some point. "For me personally, I don't think China would suit me. But the MLS, Spain or Italy – that would be something I would be open to."