Fulham FC unveiled a statue of PFA member George Cohen MBE at the weekend, celebrating the 50th anniversary of England's famous World Cup victory in 1966.
The PFA were pleased to make a financial contribution to the statue which was created by esteemed sculptor Douglas Jennings.
PFA Head of Coaching and former Fulham defender Jim Hick attended the unveling at Craven Cottage. The statue stands proudly above the words 'Fulham player, World Cup Winner, Gentleman'.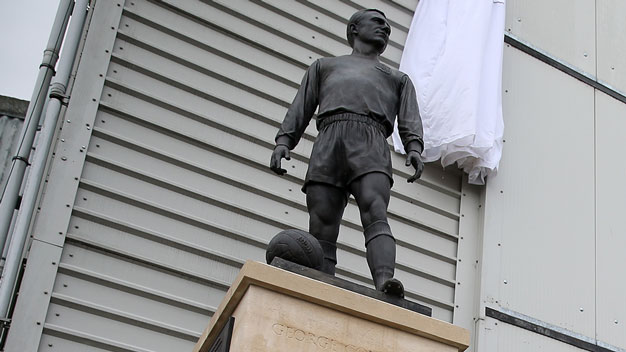 As Fulham and England's right-back, George played 459 times for the Whites and 37 times for his country. His entire career was played in the black and white of Fulham and for many years, George has been a fantastic ambassador for Fulham's work in the community.
He remains a host of his own George Cohen Lounge on matchdays at the Cottage, where he delights visitors with anecdotes and tales of his former playing days along with insightful analysis of the Club's most recent performances.
The only World Cup ever won by England took place on 30th July 1966 at Wembley Stadium and had an attendance of 96,924. The British television audience reached 32.30m viewers, making the Final the most watched television event ever in the United Kingdom. For his contribution to that success, George was awarded the MBE in 2000.
As part of the fundraising process, two initiatives in his name will be launched with the aim of improving men's health through local dementia care and health preventative programmes.
FFC Chairman Shahid Khan said: "George Cohen and Craven Cottage are each at the heart of the history and tradition of Fulham Football Club.
"Mr Cohen continues to inspire us at Fulham, as well as everyone who loves the game of football in England.
"It's only appropriate that Mr Cohen be celebrated and honoured here at Craven Cottage by the Club as well as our fans who can take part in the effort to recognise a legendary member of the Fulham family and make a difference in the good causes that Mr Cohen supports."