Provide Quality Patient Care
This full-time, three-year degree helps aspiring physiotherapists build the knowledge and skills to provide quality patient care. The course works through core modules such as applying clinical reasoning, manual therapy and therapeutic exercise. The course also includes a series of work placements to help students gain a full understanding of physiotherapy and its essential place in patient recovery.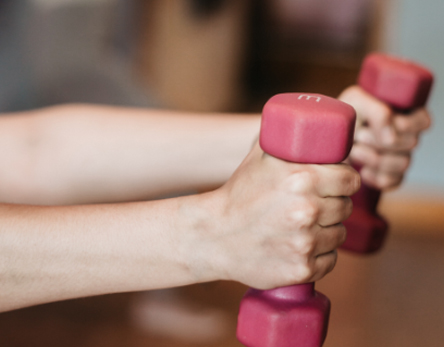 Course Logistics
Requirements
The course requires 128 UCAS points, a satisfactory medical report, an enhanced DBS check and some experience shadowing a qualified medical practitioner.
Though these entry requirements are necessary to make sure candidates can manage the course, there is some flexibility for current or former professional footballers. Get in touch with us to find out if you're eligible to take this course.
---
Duration
This is a specialist, full-time degree over three years.
To comply with the Chartered Society of Physiotherapy (CSP) guidelines, students must also undertake at least 1,000 hours of supervised clinical practice, spread across the three years of the programme.
---
Qualification/Outcomes
Once completed, you will be a Bachelor of Science (BSc) in Physiotherapy, and will be able to take a role working with patients.
Your qualifications also allow you to register with the Health Professions Council (HPC) and become a member of the CSP. These certifications are recognised globally, opening up physiotherapy opportunities all over the world.
---
Course Content
The course is split across several classroom modules and a number of practice placements working with patients under the close supervision of qualified clinicians.
Students will complete a new set of modules every year as listed below. Annual placements will generally take place once the classroom modules are complete.
Year 1 Modules:
Foundations of Physiotherapy Practice
Exercise Rehabilitation and Health Promotion
Professional Development
One Practice Placement
Year 2 Modules:
Specialisms of Physiotherapy
Research Methods
Three Practice Placements
Year 3 Modules:
Employability and Service Development
Advancing Practice
Dissertation
Final Two Practice Placements