Learn At Your Own Pace
This distance-learning course from Manchester Metropolitan University (MMU) is ideal for players who are looking for a sports-related qualification, but can't yet commit to a full-time course. You'll learn key theories and gain practical skills at your own pace, preparing you for a rewarding career in sports development.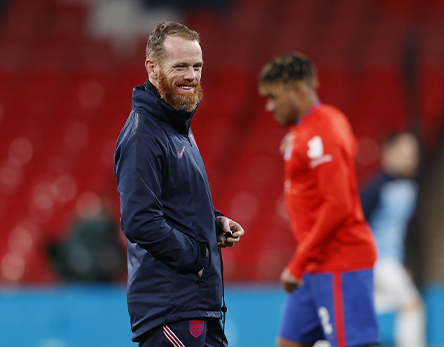 Course Logistics
Requirements
All applicants for this course will be considered on an individual basis, but students typically already work as coaches, or play sport at an elite level.
---
Duration
Most students complete this course on a part-time basis over four and a half years.
After a compulsory in-person induction, the course is taught via distance-learning, plus two mandatory residential visits at MMU's Crewe campus.
---
Qualification/Outcomes
Once you complete the course, you'll have a Bachelor of Science (BSc) undergraduate degree in Sport and Exercise Science.
Your degree will prepare you for roles in sport governing bodies, clubs and academic institutions, as well as in hospitals and medical centres specialising in health, fitness and rehabilitation. You'll also be eligible to apply for related postgraduate courses.
---
Course Content
Throughout the course, you'll study physiology, biomechanics and psychology, which will enhance the way you think about sports performance, health and wellbeing.
You'll also follow the strong, practical philosophy practised at MMU, which involves a large proportion of practical laboratory experience. The modules include:
Performance Training
Exercise and Health Applications
Performance Analysis
Science of Injury
Working in High Performance Sport
FAQ'S
Will this course make me more employable?
Absolutely! Qualifications always make you more desirable to potential employers, and a course as specialised as this one will give you sought-after skills. You'll also have the chance to add invaluable contacts to your professional network, which will further expand your career prospects.
What kind of support is available for this course?
While you'll be completing the majority of this course off campus, you won't be left to struggle if you find any course material challenging. Your tutors will be available via email, telephone, video chat and in person at MMU if you need support.