Help Patients Recover
This part-time degree course is a great option for players looking for a career in physiotherapy, but who can't currently commit to full-time education. The four-year programme will help you gain the knowledge and skills required to practice physiotherapy. You will also learn how to maintain and restore physical, psychological and social wellbeing to patients.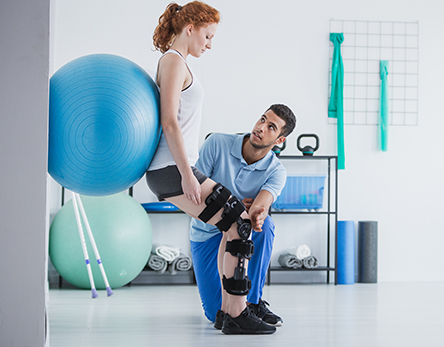 Course Logistics
Requirements
Typically you would require 128 UCAS points from a minimum of three A-levels, including at least one science, and a passion for physiotherapy. You'll also need a full DBS check.
If you don't meet the entry requirements but are still interested in taking this course, Salford University does offer flexible entry requirements for PFA members. Get in touch with our Education team to find out if you could be eligible.
---
Duration
The course takes four years to complete, but this can be extended to a maximum of six years.
---
Qualification/Outcomes
Once you complete the course, you will have a Bachelor of Science (BSc) undergraduate degree in physiotherapy.
Your degree qualifies you for a wide variety of physiotherapy roles and provides access to postgraduate courses in this field. Once you graduate, you'll be eligible to join the Chartered Society of Physiotherapy (CSP) and to be placed on the Health and Care Professions Council's (HCPC) register of physiotherapists.
---
Course Content
The course contains practical and theoretical modules as part of the syllabus, plus clinical placements every year.
Throughout the course, you'll cover topics such as:
clinical reasoning and problem-solving
anatomy, physiology and pathology
management of upper- and lower-limb conditions
neurological, cardio-respiratory and spinal musculoskeletal systems
research methods
health promotion activities and behaviour change
complex rehabilitation needs
Your clinical placement schedule will differ each year, and will run as follows:
Year 1 – one three-week placement
Year 2 – one six-week placement
Year 3 – one six-week placement, one five-week placement
Year 4 – two five-week placements