Step Into Management
The LMA Diploma in Football Management is a one-year, university-accredited qualification designed for football professionals considering, or already in, club management. It is jointly funded by the PFA, the League Managers Association and the Premier League. This unique course is accredited by the University of Liverpool and aims to give candidates an insight into strategic, modern sports management.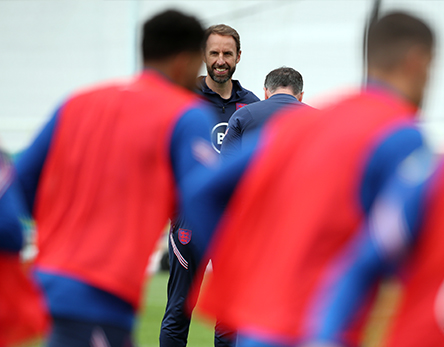 Course Logistics
Requirements
All applicants must hold a current UEFA A coaching licence and have experience of the professional game as a player, coach, assistant manager or manager at Premier League or English Football League level.
This course builds on the knowledge gained while qualifying for the UEFA A Licence and priority will always be given to those who have completed that certification. However, in exceptional circumstances, a candidate without that licence may be considered at the discretion of the selection committee.
---
Duration
This course takes 12 months to complete, and consists of seven one-day workshops throughout the year, as well as a five-day residential summer school at the beginning and end of the programme.
---
Qualification/Outcomes
The LMA Diploma in Football Management is equivalent to an undergraduate degree.
The insights shared on this course from an experienced group of lecturers, experts, industry insiders, senior LMA members and current, top-flight managers will help candidates prepare for a career in professional football management.
---
Course Content
This exclusive programme enhances the business and leadership skills you already possess, through practical exercises, case studies, regular assignments and a final project that applies the course content to your own experiences.
The course covers many complex areas essential for effective management in the English game, including wellbeing, resilience, inclusion and personal development. Once complete, you'll have strengthened your skills in:
transformational leadership
influencing and negotiating
stakeholder analysis
practical media strategy
football finance
managing upwards
building backroom teams
public speaking and presentation
performance analytics
developing high performance
building your brand
FAQ'S
Can I take this course without a UEFA A Licence?
In very exceptional circumstances this might be possible, but it is at the discretion of the selection committee. Completing your UEFA A Licence will give you a great foundation to get the most out of this course, and we would strongly encourage you to pursue your UEFA A Licence before applying. Find out how we can support you with coaching qualifications.