As England's players prepare for their first World Cup game against Haiti on July 22nd, the PFA will be at the heart of things courtesy of the newest member of the union's elected Players' Board, Lioness Katie Zelem.
Manchester United captain Katie joins the team of players from across the Premier League, EFL and WSL who ensure that the voice of the players is communicated to the union's leadership team.
The Players' Board, which is Chaired by Leyton Orient's Omar Beckles, is elected by PFA members, with former members also being represented.
Before heading to Australia, Katie spoke to the PFA and told us about her excitement ahead of the Tournament, and why she believes the role of the union is critical in making sure player's voices are heard.
"I'm so excited. It's my first major tournament and something I've dreamed of since I was a little girl."
After missing out on the European Championships last summer, Katie says she "can't wait to get going. I guess after the Euros last year, and the disappointment of not being selected, it was always my aim to have the best season I could to put myself in with a chance."
Having taken up her role on the PFA Players' Board, Katie explains that it is "so important that all players can have a voice and their opinion can be put across."
The PFA is run by former players who work closely with the current professionals on the Players Board, something Katie thinks is crucial.
"Often the people 'higher up' have not been through or had the same experiences we have and so myself and Danielle Carter (PFA Players' Board member) try and put the voice across, and our opinions and experiences across, as much as we can for the female side of the game. Hopefully we're doing that well!"
"Obviously I'm the captain at Manchester United and I've had experiences with taking people's voices and opinions and taking it higher up. I'm in a really privileged position with my club where my voice is heard, and I can liaise with the staff to make change. I really wanted to do that on a bigger scale.
"Hopefully I can take the opinions of (players from across) the league and the other teams and try to improve the women's game."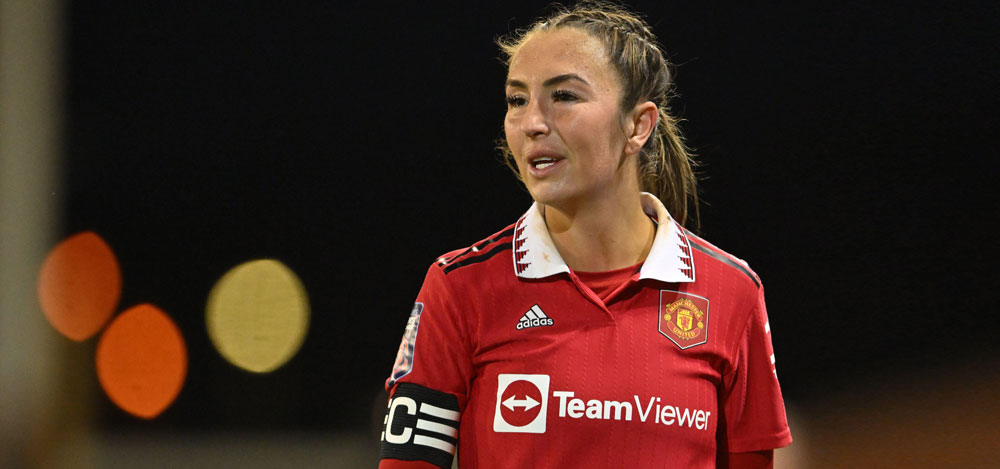 PFA Players' Board member Katie Zelem, England and Manchester United
Katie also spoke about the key role that unions, working with players, had in securing significant improvements to conditions and the prize money paid directly to players by FIFA.
FIFA's decision followed a player-led campaign involving member unions like the PFA and the global player union FIFPRO.
"It's incredible" says Katie. "We work closely with Maheta (Molango, PFA CEO) and he played a really influential role in getting that across the line."
"It's certainly the direction we want women's football to be going in and definitely what we feel we deserve for the hard work and determination we put into our careers."
"For us, the PFA played a really pivotal role and we're very grateful for that."
PFA Players' Board Chair Omar Beckles highlighted that, with significant reforms expected and with the Government review due for publication, it was "a really important time for the women's game and I'm looking forward to working with Katie to continue and push forward the PFA's support for players."
Katie comes onto the Players' Board to take over the position vacated by Manchester City and England's Steph Houghton MBE, who steps down. We would like to thank Steph for all her hard work and support for the PFA and we look forward to continuing to work with her.
Steph Houghton MBE said: "It's so important that players' voices are heard and that we're involved in decisions that affect us.
"I'm happy to be passing the torch to Katie and I know she'll do a great job. It's vital that the PFA are there pushing for us, and I'll continue helping them to do that."
We also welcome to the Players Board Alex Rodman, who retired this summer after most recently playing with Bristol Rovers in the EFL, and thank Troy Deeney, who is also stepping down from his position on the Board.
Everyone at the PFA wishes Katie, the England team and all PFA members representing their countries at the World Cup the very best for a successful tournament.