Bath City's Alex Fletcher who suffered a fractured skull in a collision with concrete barriers during a match against Dulwich Hamlet in November 2022, has opened up about his recovery journey and his mission to improve player safety regulations in football.
Fletcher shared his harrowing experience and his determination to prevent similar incidents from occurring in the future.
Recalling the severity of his injury, Fletcher stated: "My surgeon gave them the news that if I made it through the surgery, which was a slim chance as it was, I might not be the same person. I might not have use of my legs. I might not even remember my family, because of where the impact was."
Fletcher remained in a coma for five days and had to undergo surgery to remove part of his skull and vertebrae due to swelling in his brain. He also had to learn to walk again and continues to face challenges such as vertigo and hearing loss in his left ear.
Fletcher himself vividly remembers the moments after the incident, when he was conscious but unable to move or communicate, and his primary goal was to stay awake to survive.

Alex was in a coma for five days following his collision with concrete barriers pitch side and has had to learn to walk again.
In the wake of his ordeal, Fletcher has become an advocate for player safety in football. He been working with the PFA to raise awareness and push for changes in regulations: "I have said from day one I don't want this to happen to anyone else, I don't want to see my teammates go out onto pitches or stadiums where they could be at risk of potentially going through what I have."
Fletcher added: "With the players being the most valuable asset the club will have, I think it's time we start looking at tightening the regulations and looking after the players a bit more."
The players' union has been actively supporting Fletcher, as Ben Wright, PFA Director of External Affairs explained: "It's also not as clear as it should be what guidance exists and how it is communicated or enforced. The fact we got different answers when we asked different people the same questions on this suggested our hunch was right.
"We met with the Sports Minister, Stuart Andrew, to explain what had happened to Alex but also to raise the wider issue of regulations covering player safety. He understood the problem and has agreed to help take this forward with us, which is a really positive step.
"The only football-specific regulations that are in place at the moment just seem to focus on recommended minimum distances between the touchline and the perimeter. Obviously, that's important, but we really need to address specific safety risks in grounds.
"That's definitely an area where we don't feel like enough has been done and where there seems to have been a lack of clear direction given to clubs.
"Risk assessments of grounds are covered under the Health and Safety at Work Act, but it's not clear to us how much they focus on player safety, or how informed they are by player concerns, given that obvious risk factors seem to be going unchecked.
"Ultimately, it just feels like a lot of this should be common sense. Even in the absence of clear regulation or guidance, if we can all agree that it might not be the safest thing in the world to have a concrete wall or a metal fence right next to a touchline, then you would think we can also agree that something should be done about it, rather than just responding when the inevitable happens.
"It's not about forcing heavy regulation onto clubs, but acknowledging that this is a problem that exists and choosing to do something about it. Alex's incident wasn't an isolated event and what's been really eye-opening is the number of players we've spoken to who can immediately tell you the grounds they've played at where they've been aware of something not being as safe as it probably should be. Players really shouldn't be having that in the back of their minds when they are trying to do their jobs.
"The severity of Alex's incident should really be a massive wake-up call for football. He wants to use his experience to make sure it doesn't happen to another player, and that's something we're going to support him with."
"This is definitely an area where football can do much more to protect the players."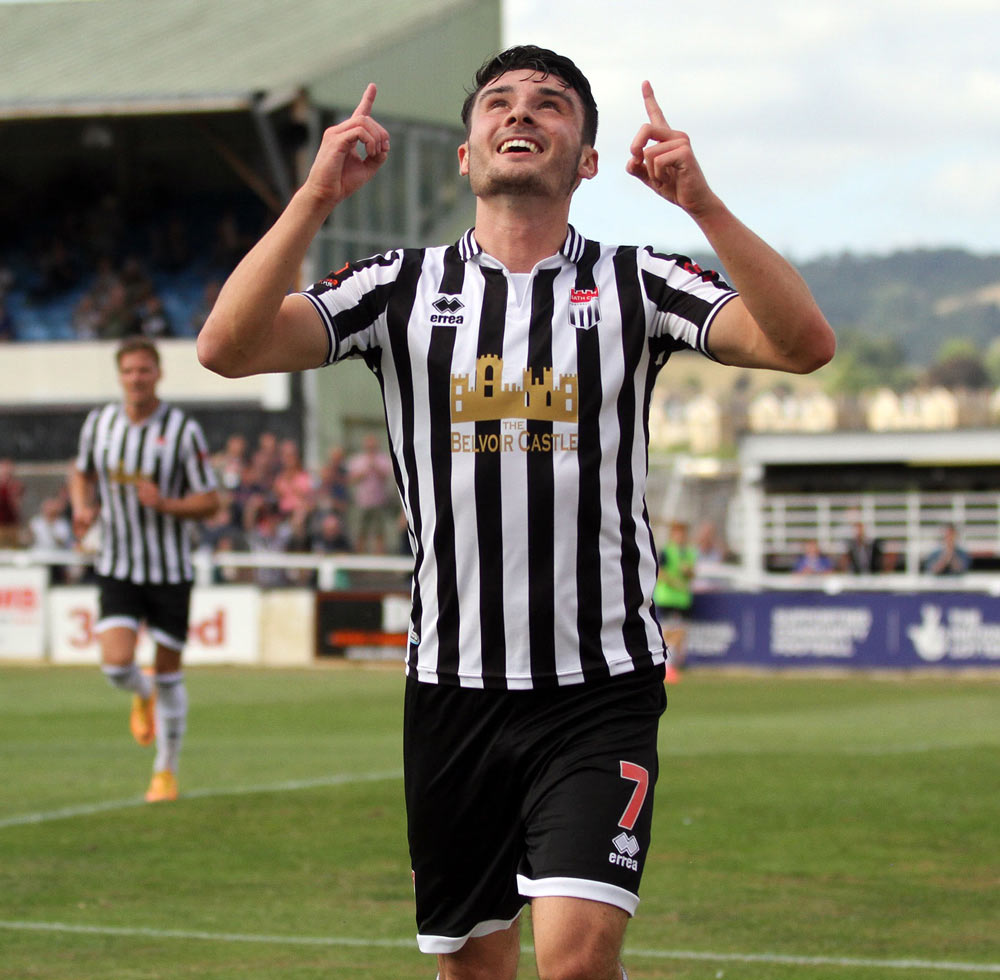 Alex Fletcher, Bath City