The PFA has called for a 'complete reset' of the footballing calendar following announcements of an expansion to the World Cup format by FIFA.
Today, FIFA's Council met in Kigali, Rwanda. It adopted several key decisions, including the expansion of the men's World Cup format, taking the competition from its projected 80 matches to 104, including a new round-of-32 stage.
The PFA has consistently highlighted serious ongoing concerns over congested domestic fixture schedules, increased international club competitions and demanding international windows. The players' union believe that current schedules risk physical fatigue and mental burnout, compounded by a lack of rest periods and resulting in an increased risk of injury.
In addition to the extended World Cup format, FIFA also approved the creation of a new working dedicated to player welfare.
Maheta Molango, PFA CEO, said: "Fundamentally, the football calendar needs a complete reset.
"The expanded World Cup format being announced for 2026 means that, yet again, more games are being forced into an already overcrowded schedule.
"It is right that FIFA have listened to players' concerns and announced a working group to address the critical issues surrounding fixture congestion and player welfare.
"It is also encouraging to see that key concerns raised with FIFA by the PFA, such as the need for a minimum of 72 hours between games, a mandatory day off each week, and an annual rest period, are being prioritised.
The PFA has been engaging directly with FIFA on this issue, including sending a letter co-signed by senior Premier League and WSL captains to FIFA in December 2021 which highlighted the players' concerns. Following that, a meeting was held with FIFA officials in Manchester in January 2022, where the players' proposed changes were discussed, and the PFA formally submitted these proposals to FIFA.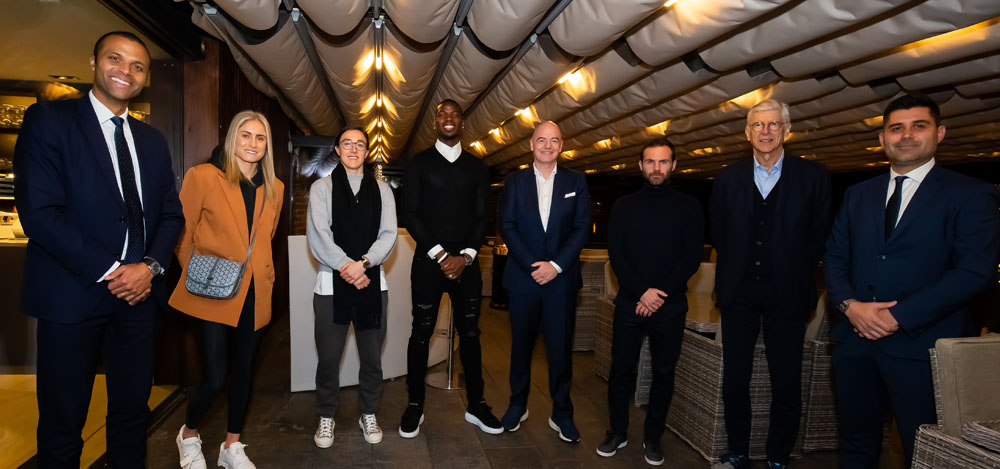 Molango said: "When Gianni Infantino came to Manchester to meet with us last year, these were the changes that our Premier League and WSL members said they wanted to see.
"However, it's very difficult to see how that aligns with the constant expansion of the club and international calendar.
"We know that the current workload players face is having an ongoing impact on their wellbeing, both on and off the pitch. We can't simply push them until they break."
It is understood that FIFA's proposed new working group's remit will include the key priority areas identified by the PFA, such as mandatory rest periods being introduced in the summer, a FIFA directive of a minimum compulsory rest period of 72 hours in between games, and a mandatory weekly rest period ringfenced for players.
The new working group will examine how safeguards can be applied throughout world football and will include representatives of stakeholders, including players, medical experts, and technical practitioners.