The Men's World Cup kicks off this weekend, with 30 of the 32 teams including at least one member of the Professional Footballers' Association (PFA).
Our members are current or former players from the Premier League and EFL who are able to turn to the PFA, their union, for a range of support and services both during and after their professional career.
The PFA is a truly international organisation. We are proud to serve such a wide and far-reaching membership and we look forward to being able to celebrate a similarly diverse group of PFA members at the Women's World Cup next summer.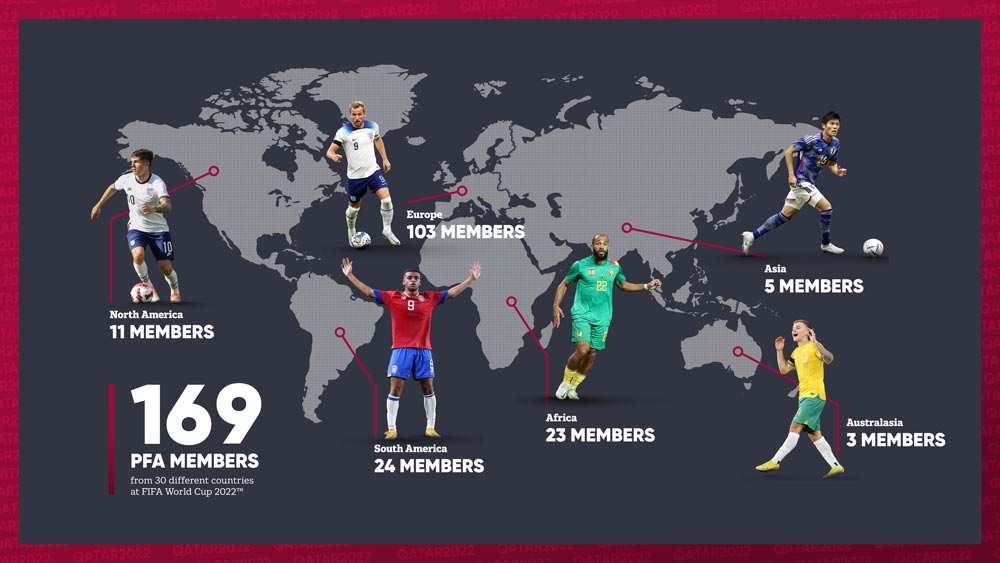 We wish all of our members who are heading to Qatar the best of luck. For many this will be the pinnacle of their career. More than a few of them, playing in their first World Cup, will still have been in primary school when the tournament was awarded to Qatar 12 years ago. This will be an incredibly proud moment for the many family members, friends, coaches and clubs who will have been involved in their journey.
This is a World Cup which has, of course, prompted important conversations around issues including human rights and discrimination.
These are conversations that should be had. Major tournaments like this are always about more than just the football. They invite the scrutiny that comes with a global spotlight. That's absolutely right, and as part of this players and staff will, understandably, be asked for their views.
I came to England to lead the PFA 18 months ago and have spent a significant amount of that time meeting and listening to our members.
It's been a pleasure to speak with young men and women who care about the world around them and who want to drive positive change. Not just through big agenda-setting initiatives that have got the attention of governments and policy makers, but through the work they do with their local communities and for causes that they are passionate about.
They engage with issues that go far beyond what happens on the pitch. They care deeply about inclusion in the game and in society. They stand up to discrimination and they stand up for each other. We're proud of them.
We have seen our role, in the context of the World Cup, as helping to create the space for players to have these conversations and to ensure that they are able to raise issues in the way in which they choose.
That's important, because in the same way as players shouldn't be told to be quiet, they also shouldn't be told how they should use their voice.
We have already heard players share their own thoughts and talk about action they are taking. That will be different from player to player and nation to nation but nobody should assume that, when individual voices aren't necessarily the most prominent, it is a result of ignorance or apathy.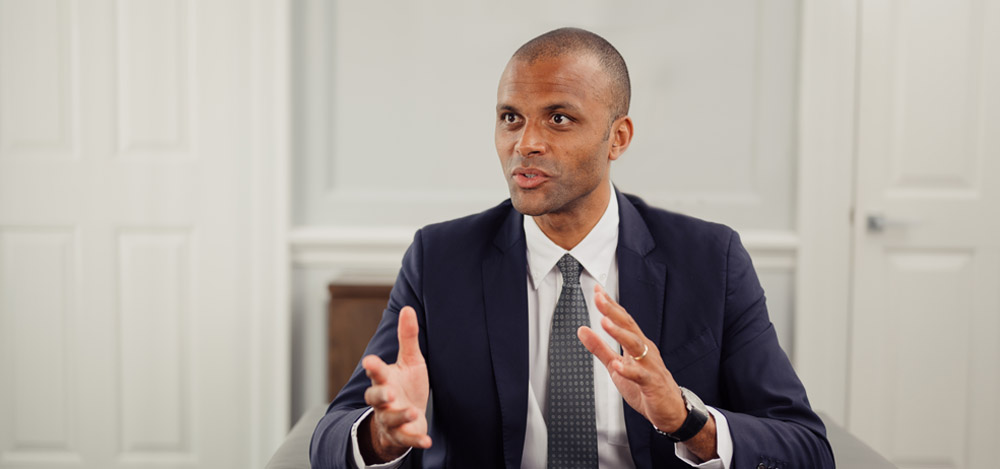 "Major tournaments are always about more than just the football. They invite the scrutiny that comes with a global spotlight. That's absolutely right and these are conversations that should be had." Maheta Molango, PFA CEO.
As a union, and on behalf of our members, we're constantly working around issues such as inclusivity and discrimination - not just when there is a World Cup on. We've just returned from the FIFPRO (the Global Union for football) General Assembly in Uruguay where we've been discussing the way forward on this and other issues with hundreds of other player unions from around the world.
As I have said, these events are always about more than just the sport. So, it's vital that this World Cup's impact doesn't end when the final whistle blows, and that these important conversations continue.
I hope that whatever your views, and whoever your team is, you – like the PFA – will support the players.
Maheta Molango
PFA CEO