PFA Equalities Executive Jason Lee has said players taking a knee shows a "cry for help" over social injustice and feels it is now time to take action and focus on Black, Asian and Minority Ethnic (BAME) representation in positions of power within football.
Across the world, players have repeatedly taken a knee to show their support for the ongoing anti racism movement, which surged in May following the death of George Floyd. Believing the show of solidarity has been powerful, Lee now feels we need to start seeing visible change.
Lee told Sky Sports News, "It's great that the players have been taking a knee, It has been powerful.
"What does change look like? People get overcomplicated with that question, for me change is visibility. If you can see [BAME] people in different positions of authority and power - coaches, managers, people in the boardrooms, high-up executives, people in the media, then you can aspire to be that person.
"The fact that we're talking about underrepresentation across all areas, it's that lack of visibility that makes us feel that inequality."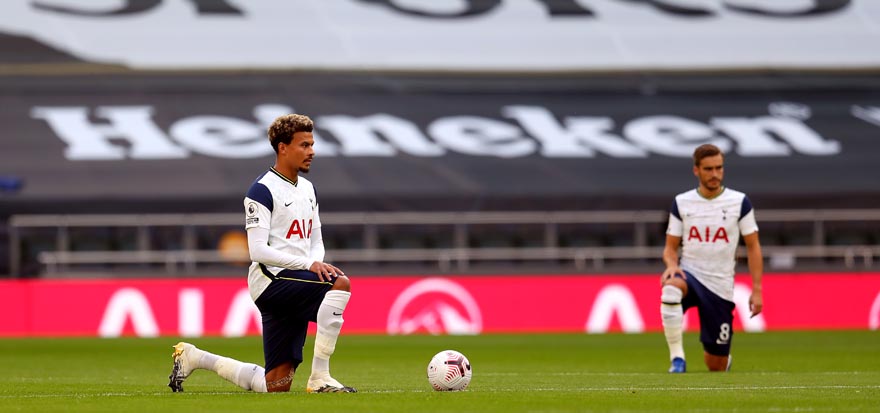 "It's quite simple in that respect: start giving people opportunities. Taking the knee is great and it's been around forever. It's quite alarming when all you can do as a human being is take a knee.
"If that's not a cry for help, what is? It's powerful. It's great when you can get your peers to stand alongside you. But what comes next? We want changes.
"When Raheem Sterling comes out and says he wants to see more black coaches, what are we doing to do to address that? I think players can and will continue to take the knee. There was always going to come a time when it became a little tiring or worn, and as soon as you stop, people question it."