Reports of alleged homophobic chanting during Millwall's Championship game against Reading last weekend has renewed focus on the effectiveness of matchday protocols.
While Millwall have launched a full investigation into these allegations, the game continues to be marred by discriminatory and abusive chants, and questions are being asked about what happens next. A six-point matchday protocol is currently operating across all English leagues. However, where it is to identify culprits, it becomes challenging to correctly impose sanctions.
Jason Lee, Equalities and Education Executive working on behalf of the PFA Charity, has personal experience of matchday abuse and believes current procedures are not enough.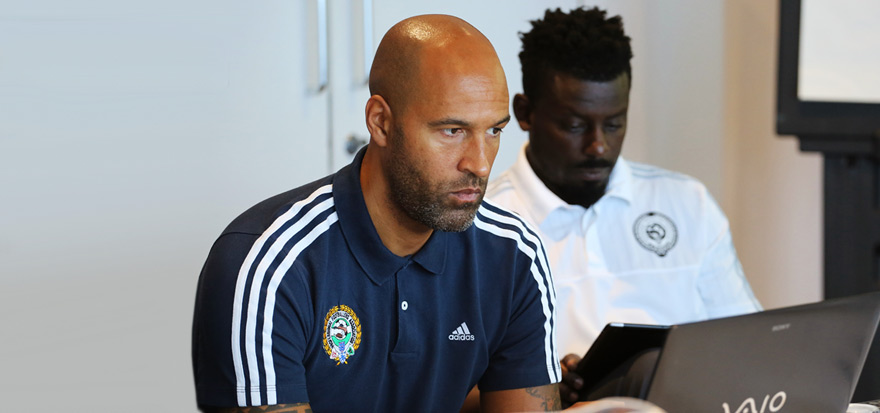 PFA Charity | Equalities and Education, Jason Lee.
'I received racial abuse, where fans entered the field to remonstrate with myself and other players. I can't believe that years later we are still talking about the same things. Are these offenders receiving long enough bans? I believe that anyone found guilty of abusing players should receive a lifetime ban from all stadiums - you can't keep them away from football and then have them take their vile beliefs to the rugby or cricket. There needs to be real-world repercussions that affect more than just their leisure time. I strongly feel their employers should be informed of their behaviour so that everyone knows that there are severe consequences for what is essentially workplace harassment'.
Significant interruption to the game would prove costly to the leagues, and therefore questions are raised about how well these incidents are dealt with. – If discriminatory abuse continues, and players feel they need to take dealing with the issue into their own hands, it could result in player and club fines if players choose to leave the pitch.
The responsibility to police the stadium and ensure the safety of players and fans currently falls on the club, and this is where inconsistencies with the protocols arise. For Jason, this is where the crux of the problem lies.
'Who at the club decides how they take action in response to these incidents?' asks Jason. 'Players are taking more responsibility, and this stems from frustration. If the governing bodies can't protect them, then players have no choice but to leave the field. How many warnings and bans can one club receive? Are there final warnings? Will they have to close off any sections of the stadium or play behind closed doors? There needs to be real consistency if we are ever going to solve this persistent problem in football'.
Jason's colleague in the PFA Charity's Equalities department, Iffy Onuora, agrees that clarity around these protocols is the key to eradicating racist abuse from the stands permanently.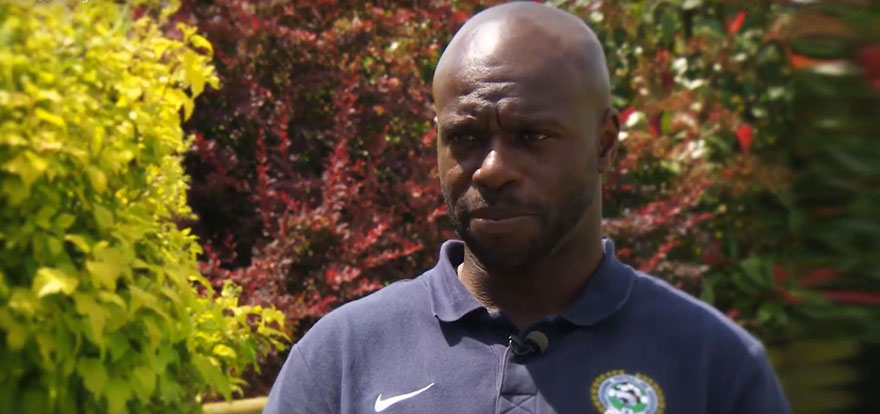 PFA Charity | Equalities and Coaching, Iffy Onuora.
During the Chelsea game against Tottenham in December, when Antonio Rüdiger allegedly suffered racist abuse, two announcements were made - but they were actually about the same incident. This confused things', Iffy says. 'If the abuse had continued, then we might have seen the first incident of players being taken off the pitch, but it's still such a grey area. Tottenham were losing at the time, and we can't rule out the idea that fans might try and strategically get a game abandoned if their team are losing. They also never found the culprit, but the fact that the club wasn't fined doesn't mean it didn't happen - which could be another grey area. How do we get accountability if we can't find those responsible?'
During the same game, Chelsea supporters reported one of their own fans who had racially abused Tottenham's Son-Heung-min. Action was taken and the offender was ejected from the stadium. It is encouraging that fans are taking on some responsibility in keeping football free form abuse.
After this match, the PFA called for government intervention into racism and discrimination in football, asking for the Department of Culture, Media and Sport to launch an inquiry. For Iffy, this was the next logical step, appealing to the highest powers in the country to help solve an issue that exists within every institution in this country – not just football.
'We can keep talking about this, being outraged and repeating this cycle, or we can be bolder and do something more pro-active', says Iffy. 'Football is reflective of wider society, and the current political climate has fuelled some of this behaviour, alongside the social media influence and trolling culture. This isn't something football can solve on its own. A government inquiry lifts the lid on things, and goes beyond football. Some of the things players are experiencing now, we haven't seen for many years, and a select committee could be the right way to start a nationwide conversation. We're going to have to win back these arguments that we thought we already had all over again, but I'm confident we can do it'.
Ultimately, the primary objective is that any discrimination aimed at players needs to be dealt with swiftly. Financial implications of dealing with these issues must not be a contributing factor when deciding what actions clubs should take. If the problem is not adequately addressed in a timely fashion, players will walk off. While the PFA will always support players if they choose to walk off the pitch, ideally we want to take steps to ensure that doesn't become necessary. We mustn't forget that it is players that are at the sharp end of this abuse and protecting them must always come first.
The PFA Charity will always support any players past and present affected by discrimination in any form. We urge any player who experiences or witnesses racist abuse at matches or online, to document and report any evidence and send it to the PFA Charity directly at enough@thepfa.com.