In 2018, football lost a true statesman of the game in Jimmy Armfield. A former England captain, Jimmy had an incredible career appearing for Blackpool 627 times, taking Leeds United to the European Cup Final as manager, and then becoming a revered football journalist and broadcaster.
Here, two years after he left us, BBC broadcaster Alan Green remembers his close friend and colleague - sharing his memories of Jimmy…
Alan Green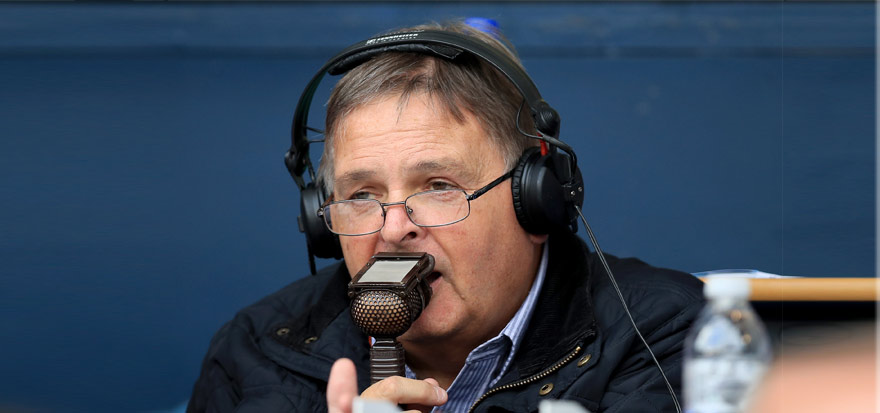 Jim always had a lovely caring manner; I can never remember him being angry in all the years I worked with him and that's how he approached his work in radio. In that sense, Jimmy was a wonderful counter to me when we worked together. I'm known as a pretty animated commentator and if I see something that I think needs criticism, then I go for it. If I had gone too far over a tackle, Jimmy would put it into context and I thought it was a great balance with the two of us in a work sense, but it was more than that for me. He became almost a second dad to me, if there was something troubling me in my family or life in general, I would bounce it off Jim. He was always the font of really good advice, and I miss him. I really miss him, because we developed a personal relationship as well as a professional one. I would go and visit him and his lovely wife Anne at their home. Towards the end, we knew the cancer had got a hold, so it didn't come as a huge surprise when he passed, but to say it was devastating news doesn't do it justice.
Many things made him special. I loved his controlled manner with everything. We worked together on Radio 2 and 5Live for many years but before that, he worked for The Daily Express for a long time where Jim and I frequently used to bump into each other on a Friday before big matches. There was one particular occasion I remember; we had gone to The Cliff to attend Alex Ferguson's press conference. We were concerned about injuries and Alex said Mark Hughes definitely wouldn't be playing and Steve Bruce definitely would. Jimmy nudged me because I knew he was about to interview Mark Hughes for the following day's paper, but we didn't say anything and went outside to wait for the players to come out. Jimmy said, 'I can't do this interview now,' and I agreed it would be difficult. Suddenly, Mark Hughes appeared, said hello to Jimmy, and started preparing for the interview. Jimmy had to tell him Fergie had said he wasn't playing and suggested postponing the interview. Mark insisted he was playing, but typically Jimmy didn't want to cause a problem for the player or manager, so he said, 'Well, why don't we just postpone it anyway? It'll still be valid next Saturday.'
I was commentating on the game the next day, and if Jimmy had been beside me, he probably would've restrained me. When I was given the team news, I said, 'Well, I learned one important lesson yesterday, and that's not to believe the propaganda that comes out of the mouth of the Manchester United manager before a game. Contrary to what Alex told us yesterday, Mark Hughes plays and Steve Bruce doesn't. In future, I will just hope to recognise the Manchester United players when they come out onto the pitch'. Somebody told Fergie and the next time he saw me, he confronted me about it, to say the least. That was the last time we ever spoke, which was sometime in 1992. When Jimmy returned to broadcasting, having been treated for cancer for the first time, he was back on the air and it was interesting that Fergie wrote him a note to say 'welcome back, you've been missed'. I think that was a measure of how the football community viewed him. He was loved by all. How could anybody have disliked Jimmy Armfield? They didn't.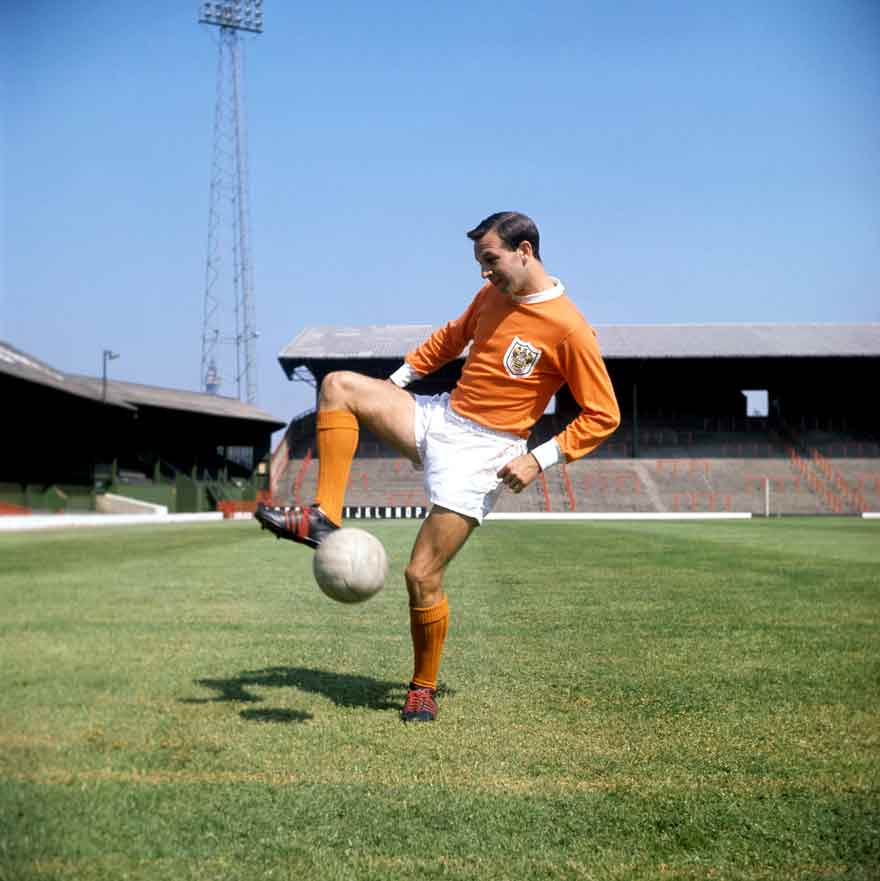 Jimmy played a club record 627 times for Blackpool over 17 years and was the club's captain for more than a decade.
Credited as the 'first over-lapping right-back' he made 43 international appearances for England and captained the Three Lions 15 times.