This Sunday's Community Shield between Liverpool and Manchester City will kick-off The Football Association's (The FA) Heads Up campaign and a season of activities aimed at driving the biggest ever conversation on mental health.
Heads Up and Heads Together spearheaded by The Duke of Cambridge - will harness the influence and popularity of football to help show the nation that we all have mental health and it is just as important as physical health.
The campaign will strive to raise awareness, spark conversation and signpost support for those in need, with a crisis text support service established.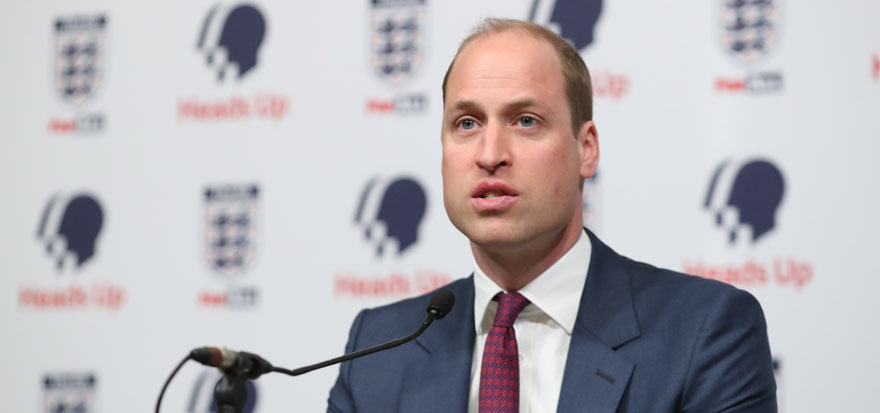 Heads Up will work to shine a light on the significant amount of progress that is being made by the football authorities to support mental health in the game and beyond. Having received backing from the PFA, Premier League, EFL and the LMA, the campaign will use its reach to highlight the positive work that the professional game is doing to support its members and reach those those who watch and play the game around the country.
At a grassroots level, a new comprehensive guidance for coaches and managers will be distributed to FA affiliated clubs, to support them in identifying the signs of mental health and offer support and signposting where needed to help improve the mental wellbeing of players.
If a fan wants immediate support they can also text 'HeadsUp' to 85258 to connect with a trained crisis volunteer, who will chat to them by text message, sharing only what feels comfortable, and help them through the moment, working together on a a plan for longer-term support. This service is available 24/7 and free to text from most mobile networks. It is run by 'Shout' and powered by Crisis Text Line.
At the PFA, we're proud to have had mental health at the top of our agenda for the past decade. This year alone, 461 members have accessed support through our 24-hour wellbeing hotline. In October, we will be holding our 3rd Injured conference around mental health in football at St George's Park.
We welcome the launch of Heads Up – which is another positive step toward normalising the conversation around mental health within sport and society.