In the 1950s and 60s, Sash Bazley's father-in-law, John Bazley, was a professional footballer playing most prominently for Oldham Athletic. Post-football - and with the PFA's support in achieving his degree - John went on to have a long career as a teacher. Sadly, John was diagnosed with dementia in 2017, and here Sash talks to us about how the PFA have been helping their family through this difficult time.
Sash, can you tell us about any early symptoms you noticed when John became ill?
John's wife Pat got ill with dementia first and passed away quite quickly. It became apparent to us once Pat wasn't at home how much John was struggling. He's very hard of hearing anyway, but he couldn't remember stuff we had told him, was confused and couldn't handle day-to-day paperwork and calls. John became a lot more reliant, very forgetful and unsure of what he was doing, which was a real change from his normal personality.
When did you get in touch with the PFA?
I was managing all the paperwork, and it became necessary for me to give up my job to care for John. When our social worker got in touch with the PFA at the end of last year, she was trying to find ways to help fund his situation. I was struggling with Lincoln council's very difficult system for funding and elder care. She looked to see if there was anything else out there that could support us and the PFA really came through for us.
How did they help?
They put us in touch with Brian Snaith, who has been amazing. He's such a numbers man and really good at checking through everything and making sure we had everything we needed.
He picked up lots of things that we could query, and I was able to pass that back to the council, and he gave us lots of advice.
Brian's such a lovely gentleman. I have to say it made a massive difference getting a friendly call from him. When you're having difficult conversations with other organisations every day, speaking to such a positive person on the other side of the phone helped me to carry on with my role.
We then got some funding from the PFA for John's home care. Now, we've had to make the decision to move John to a care home, and while the funding has come to an end, the PFA has said to get back in touch if we need support in the future, so it has been really positive.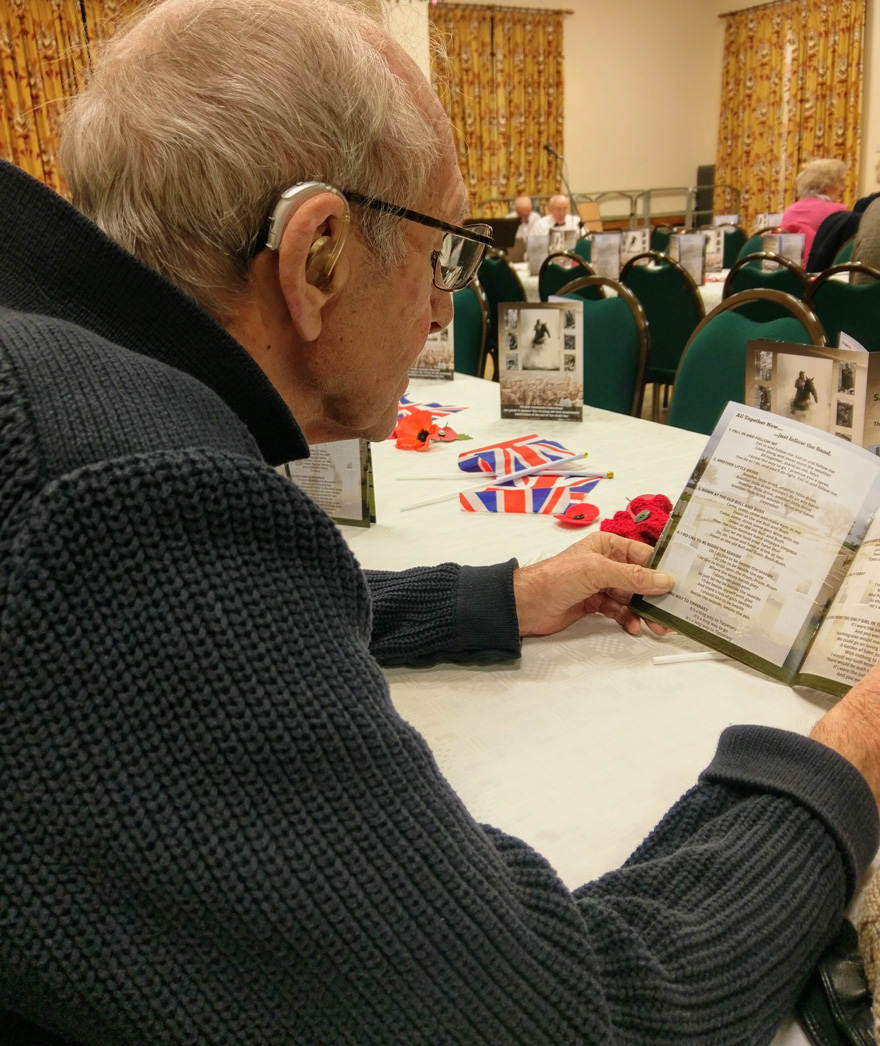 What difference did the PFA's support make to your family?
They have definitely given us a financial break. That's taken some of the pressure off because I've really got quite overwhelmed with the financial side and constantly having to provide evidence. It's difficult when you're trying to do more important things - like making sure John is ok.
They've also given us more time with John. In October, he declined in such a way that he had to go into a care home as an emergency but he didn't cope, and we had to really fight to get him home. With the PFA's funding support, we were able to organise 24-hour private care. This gave him another five months in his own home, which has been priceless. The funding has also allowed us to pay for private care while John moves into the care home, so he's had a phased introduction moving between private care at home and the residential facility.
Everybody that has been in contact by letter and phone has been really positive, and that does make a massive difference to us. They have been friendly voices and friendly people and sometimes in the system that's rare.
What kind of support would you like to see for dementia patients and their families?
I feel strongly about elder care in general. More should be done to look at supporting people in their own homes. Currently, county councils will accept deferred payments - once a patient's house is sold - for a care home, but not for home care. We need to do what's best for people who have worked hard all their lives, and we need to find new ways to ensure they have dignity, rights of care and the rights to be with family. It's a system
Find out more about dementia here.
If you - or a loved one - are struggling with dementia, please contact us to find out more about the support we can provide to PFA members.