Frank Lampard
Born: 20 June 1978, Romford, England
Club career:
1995-2001: West Ham
2001-14: Chelsea
2014-15: Man City
2015-16: New York City
International career: England 1999-2014 (106 caps)
Managerial career: 2018– : Derby County
14 trophies, including 3 Premier Leagues and a Champions League.106 England caps. Ballon d'Or runner up. Chelsea's record goal scorer. There wasn't much Frank Lampard didn't achieve as a player and now he's applying that winning mentality to life as a manager – leading Derby County to the play-offs in his first season.
As a player he was obsessed with self-improvement and lifting himself to where he wanted to get to. His managerial approach is no different.
As a young manager starting out, you're always going to be asked who your main influences were– have you taken things from everyone you played under?
Even for good or for bad you take influence. Jose Mourinho is an obvious case for me because he was the one who dramatically changed my career. He brought success to Chelsea but also for me personally my game went up a few notches. It was mainly about mentality – it was his confidence. I was quite within myself, my self-belief wasn't where it should be, and in walked this fella with self-belief to burn and to pass on –and he did and I bought into it. He was certainly a great man-manager for me and also ahead of the game tactically, he made me think more than maybe I had done before that. But then there are so many others. Carlo Ancelotti was a fantastic man-manager who made you very comfortable to work for him, Harry Redknapp was so influential in my early years. I'm lucky that I had so many positive influences and you can take snippets from all of them and try to create your own self.
Mourinho has taken a lot of flak after the failure at United. Do you get defensive about him, do you think he still has a lot to offer?
Yes I do, because I think his record speaks for itself. In the current era with the media and social media, everything is blown out of all proportion. But when you strip away all the talk you see a manager who has won everything and been incredibly successful. So I would get defensive because I worked under him and have a good relationship with him. It's very easy to make judgments from the outside and Man United didn't end the way he would've wanted it to, but he's going to come back and I'm sure he'll be successful again.
How would you describe your approach as a manager?
I want to play good football and fast football. It was a big thing when I came here that the owner and the fans wanted to enjoy their football and see a good style of play – moving the ball quickly, creating chances. A front-foot type of game. Without the ball you have to be aggressive and your fitness levels have to be high – we work hard throughout the week to get that. And in possession we try to have people who are confident to receive the ball and move the ball. When we get it right hopefully it's good to watch but also aggressive and difficult to play against.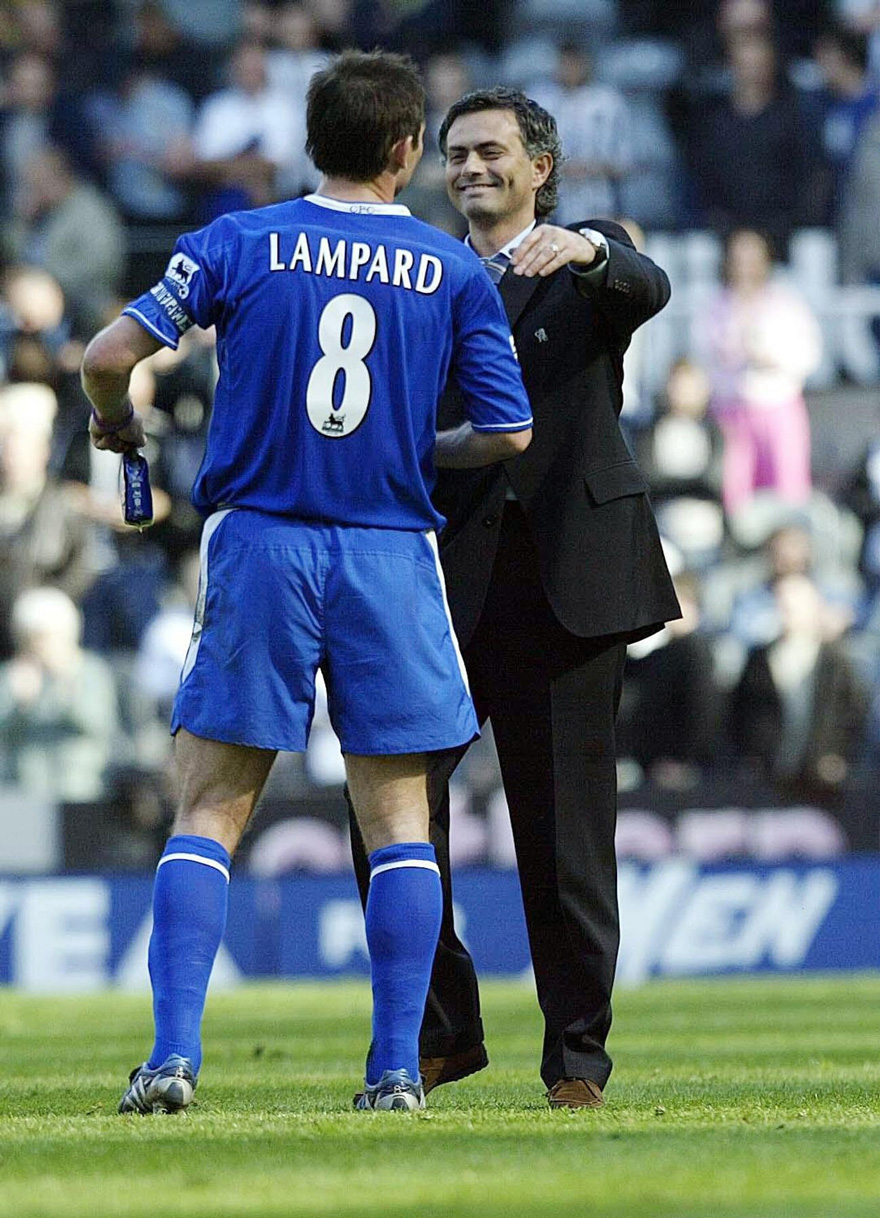 Did you always have it in mind to move into the coaching side of the game?
Not always. In my 20s I wasn't so crazy on it but I suppose you don't look too far ahead at that point. Then as soon as I hit 30 and wondered 'what next' and started to be more thoughtful about the influences I'd had in my career in terms of managers and coaches – as well as trying to help players myself as I became more experienced – I became much more interested in coaching. I just knew I needed some time off from the game because I'd been very intense as a player. I was always desperate for self-improvement and after 20 years of pushing myself I needed a break. That worked perfectly because I could do my coaching badges, work a bit in the media, spend time with the family and by the time this opportunity came at Derby I was really hungr yto take a job. If I hadn't done it I would've regretted it always– it was something I had a real desire to do.
Did that attitude of self-improvement come from starting out at West Ham where your uncle, Harry Redknapp was manager – proving it wasn't nepotism that got you there?
I did have that definitely but even more so was having my dad as coach there. Harry was a fantastic influence but my dad was a 24-hour one and he was quite tough in terms of how he brought me up in my footballing life. From being a schoolboy he would push me to work on my speed, my left foot, my heading – all these things he felt I could improve on. And I took that into my professional career. I was already my own biggest critic, which I think is a good thing. As a manager now I try to pass that on, not just to the young players but to any player – self-improvement is possible at any stage of your career and players need to understand where they can improve in order to be the best they can be.
I expect your dad was harder on you than the rest of the group wasn't he?
Yeah, he was. Because we'd take it home when we were having dinner and I'd get told the training session wasn't good enough! It helped me, I didn't like it some days but it was good for me. It was intense though and actually it was a bit of a breath of fresh air when I left to go to Chelsea – it was like, I'm a man now, I'm on my own. Even though I was only 21/22 then, it was up to me to carry it on in my own way and I think I did that. I always felt as a player that I needed to work extra hard on certain elements of my game to lift myself to where I wanted to get to. I saw a lot of players not make it at a younger age and there were a multitude of reasons but one of my major strengths was that I was quite hard on myself – not just being hard for no reason but thinking 'okay, how can I get better?' That was mainly my dad's influence and it really helped me make it in the game.
The Chelsea years were your golden years. Winning trophies and becoming the club's record goal scorer as a midfielder – did you surprise yourself in some ways?
Yeah, I did. I didn't think I'd ever get to the numbers I did in terms of goals, I didn't think I'd win so many trophies but then the biggest part of that is my teammates and what was around me in the setup and Roman Abramovich. I think I was lucky to hit that sweet spot at Chelsea in that period. But in terms of myself, I remember signing and looking at the goals record – I didn't look at Bobby Tamblyn but I was looking at Gus Poyet and Dennis Wise and they were 70-80goals, I was thinking 'I'd love to get to that one day'. I went on to get more and break the record but I didn't have those ambitions when I signed so I'm delighted with how it went.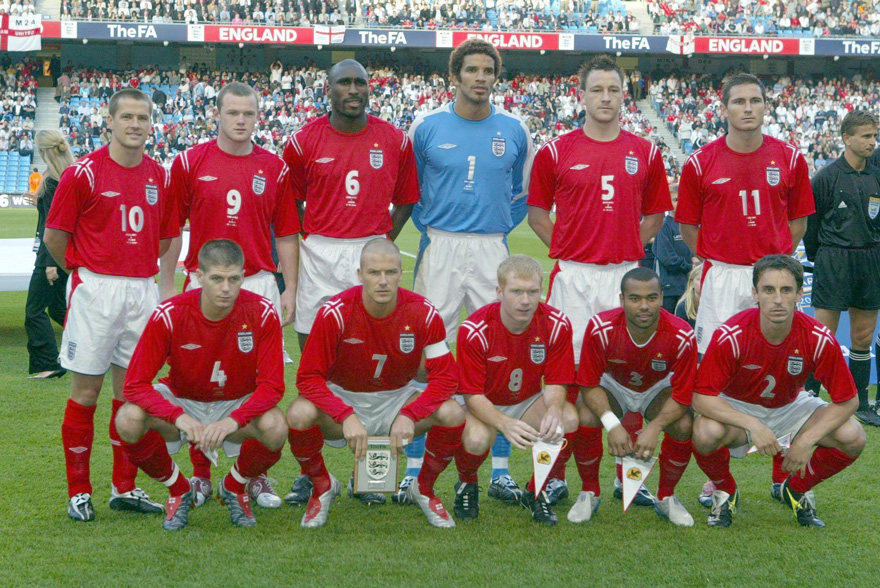 With your England career, you were part of what's often talked about as a golden generation. Ashley Cole spoke recently about not hitting the heights the team should have done, what's your perception?
Exactly that. I'm very proud of my England caps, it's one of my proudest achievements in football to have played for my country and I'd never take anything away from that. But if we're all brutally honest about it, and we should be, looking back we could have achieved more with the group we had. It isn't easy to win World Cups and European Championships, the competition's fierce, but the performances from us weren't as good as they could have been. If I could go back and have another crack at it I'd love to do that.
The Influencer
Lampard brought his old Chelsea and England teammate Ashley Cole into the Derby squad in January, and the veteran star still has a lot to offer at the age of 38…
"First of all I needed him as a player – I thought he could really contribute at the backend of the season. And then there's the extra stuff in terms of what he can bring to us as a professional and as a symbol for other players to look up to. We've got a lot of young players here so to look up to Ashley Cole and see how he trains, prepares and just is as a player and a person, it's a big plus for everyone at the club. Ash is great for the group and I knew that from Chelsea. He was always first in at training, very friendly with everyone around the building, very humble even though he was the best left-back in the world for a long period, in my opinion. And that's not changed: he's one of the most vocal in training, one of those who wants to do extra work, one who always wants to talk about issues in the dressing room and on the pitch to try and improve."