Gary Mabbutt is a former professional football player and the first – and to date the only – England player with Type 1 diabetes.
Starting his career at Bristol Rovers, Gary transferred to Tottenham aged 20 and led them to FA Cup glory as captain in 1991, never once letting his condition slow him down.
After more than two decades in the sport, Gary is now Vice President of Diabetes UK, using his status as a well-known diabetic to raise awareness of the condition and encourage people with diabetes to live full lives. This Diabetes Awareness Week, we caught up with Gary to find out more about his story.
Hi Gary, what was it like for you playing football with diabetes?
When I was first diagnosed 40 years ago, I saw three specialists who said I'd have to give up my career. At that time, they said to manage a professional football career alongside diabetes would be impossible to do. I didn't want to accept that, and luckily I found another specialist in London who said although it had never been done before, he was prepared to give it a try and work with me, and fortunately, I was able to continue. With his help, I went on to play 21 years as a professional, 16 of those in the top league in the world and I'd say I've had a very enjoyable career. I think I was able to prove that people with diabetes can achieve whatever they want in their lives.
Did your condition have an impact on your playing?
For any diabetic, you have to plan every single day. You need to know when and where you'll be eating, and make sure the right sort of food is available for you. It takes a lot of organisation and discipline to make sure you're looking after yourself and to ensure that you're always in control.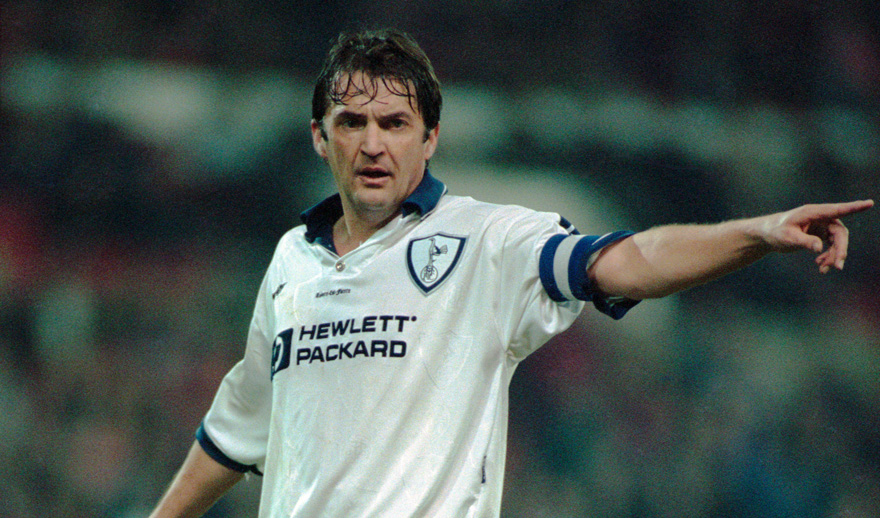 Is there sufficient support out there for players who might have diabetes?
There is a lot of support out there for diabetics, but I am a bit disappointed that I'm still the only person with the condition who has played for England. I know some people try to keep it quiet because they don't want to risk their jobs, or they think they'll be treated differently. However, my whole thing is to empower people with diabetes so they can show people they can do as well, if not better, than anyone else. When I was first diagnosed it was in all the papers, and there was a lot of media attention. They asked if I wanted to keep it quiet but I saw no need. I think it's important for people to know, especially if there is a problem so you can get the help you need.
What diabetes symptoms should people be looking out for?
If you have Type 1, you'll be very thirsty. You'll be both drinking and wanting to use the toilet every two minutes. You'll have extreme fatigue, feel lethargic, and won't feel well at all. The raging thirst is a very clear sign, so if you ever feel like that it's important to get tested at your GP straight away. Symptoms of Type 2 diabetes are similar but not quite as extreme, but the biggest problem we have is men generally don't like to see their doctors, and we estimate that there are at least 800,000 undiagnosed Type 2 diabetics in the UK. I try to encourage people to go and see their doctor every year and get tests done, because the sooner diabetes is identified, the sooner treatment can take place, and the likelihood of longer-term complications is reduced.
What would you like people to know about diabetes?
Three years ago, I nearly lost my left leg due to complications with diabetes, and although the incredible doctors managed to save it, I can't ever run or do sports again. Two years ago I had a heart bypass caused by circulatory problems linked to diabetes and last year a rodent chewed my middle toe down to the bone while I was on holiday and I didn't feel it as diabetes has reduced sensitivity in my feet. I'm still being treated for that, and it's all down to diabetes causing poor circulation and poor healing. There are lots of pretty serious things that come with the condition, but people with diabetes can lead normal lives - that's why its so important that people get tested, so they can deal with it straight away and stop any longer term problems that may otherwise occur.
To find out more about living with diabetes, visit Diabetes UK.