Matthew Willett says the Professional Footballers' Association helped him be a World Cup winner.
Matthew, a Trauma Unit doctor at the John Radcliffe Hospital, Oxford, starred for Great Britain at the World Medical Football Cup in Mexico.
Holders Great Britain defeated the Czech Republic in the final to retain their title.
Matthew said: "I got a call from the coach of the Great Britain Medical Team who had read an article on the PFA website about the union helping me with a bursary during my medical training.
"I wasn't aware that GB had a team, but he invited me for a trial and that was the start of my World Cup adventure."
Matthew, a former Oxford United Academy trainee, added: "Winning a World Cup medal and playing in that tournament was an incredible honour.
"It was also a fantastic opportunity that came about due to the involvement and interest that the PFA took in my training as a medical student."
Matthew was in his final year at medical school when he was contacted by the Professional Footballer's Association Director of Education Pat Lally.
"It was a complete surprise and a call which helped change of the course of my life," said Matthew.
"It had never occurred to me that help was available because I never made my professional debut for Oxford.
"It provided me with an incredible boost at a crucial time during my studies.
"It does say a lot about the players union, the way they work and what is important to them in terms of helping players past and present.
"But I'll always be incredibly grateful to the Professional Footballers' Association for their generous help and advice – they have made a huge difference to my life."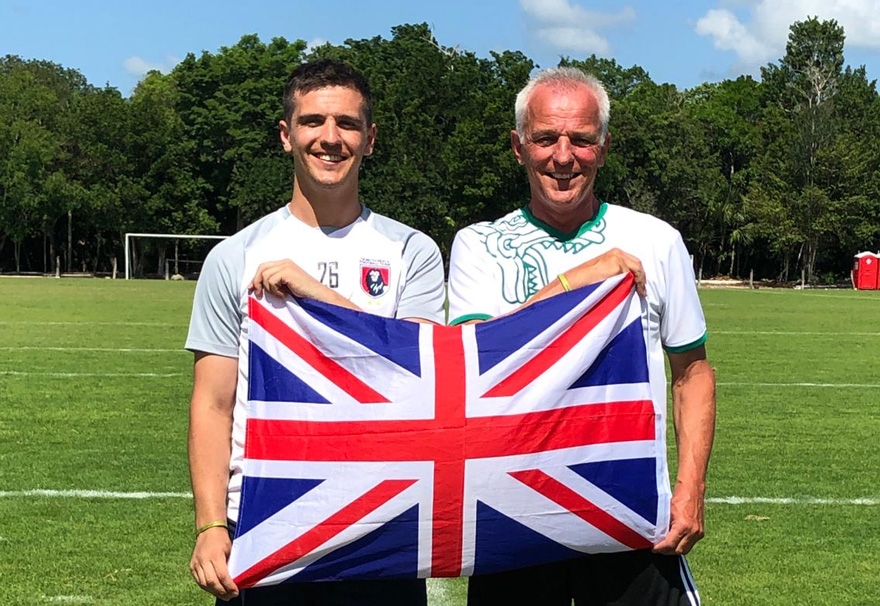 Matthew was accompanied on his trip to Mexico by his father Keith, also a doctor and a former non-league footballer.
Daniel Collins, coach of the Great Britain Medical team, said: "Matthew's father became involved on Matthew's recommendation, and played for the GB Medical Veterans' at the World Cup, so we got two new players as a result of the article."
The GB squad is a national representative side of doctors who are former academy players and non-league amateur footballers.
The tournament provided a stern test for the GB Medical stars, who played six games in a week and had to endure punishing temperatures at Riviera Maya.
"It was gruelling and very hard to play in that heat and humidity, I'd never experienced conditions like that before," said Matthew.
"It was brutal, 100 degrees, so it was an incredible effort by the GB team to win the World Cup."
Great Britain defeated Brazil and old foes Argentina on penalties before edging past the Czech Republic to lift the trophy.
By Tony Dewhurst