When the late Cyrille Regis became one of the first black players to be selected for full England honours, he was mailed a silver bullet and a note that read: 'You'll get one of these through your knees if you step out on Wembley turf.'
During the 1970s and 80s football was lying face down in the gutter.
Black players were targeted for the colour of their skin and on the terraces, hooliganism had become as much a part of the English game as bovver boots and Bovril.
However, Brendon Batson, the former Deputy Chief Executive of the Professional Footballers' Association, was to emerge as a pioneer for black players.
His club, West Bromwich Albion, had become the first British football team to field three black footballers, Batson, Regis and Laurie Cunningham.
Crucially, Brendon played a significant role in the launch of Kick it Out, a campaign tackling racism and discrimination in football.
Supported by the Professional Footballers' Association, this season marks 25 years since the launch of football's anti-racist charity.
This is Brendon's story.
Nothing prepares you for a new life in a completely different country and a strange culture.
I was born in Grenada, a beautiful Caribbean island.
I was just nine when my mother decided to send her two sons to live with their uncle and aunt in England.
My aunt was a midwife, and we were the only black family in Tilbury, so we never had to introduce ourselves to anyone.
My mum had told us that coming to England would be an adventure, but it felt a faraway place from the cosmopolitan life I'd left behind.
I'd never experienced racism, but suddenly I was being called all the names under the sun at school.
I didn't really understand what the words meant, when they laughed and said those cruel, hurtful things.
I was a child.
However, later on I did.
I took some beatings, but I had to defend myself.
I learned to fight and carried on fighting until I was well into my teens.
England was a different place then and unrecognisable from the multi-cultural country we inhabit today.
Just imagine playing park football on a Sunday afternoon and people you had never seen before would deliberately stand on the touchline and shout racist abuse, like they often did from cars, buses and on the London Underground.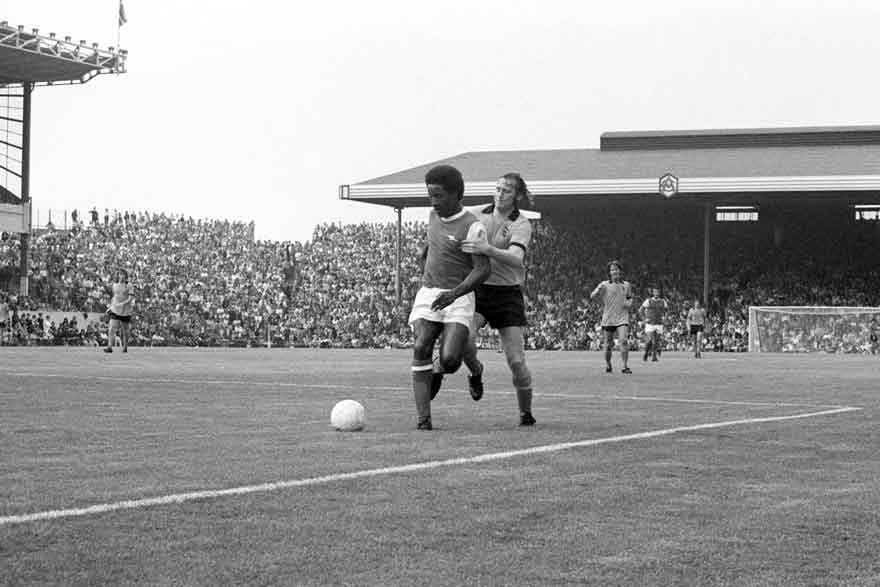 In 1966, the year that England won the World Cup, I signed schoolboy forms with Arsenal.
Can you imagine that at 14?
The manager was Bertie Mee, who guided the Gunners to a famous league and cup double in 1970-71, and one of the most astute men I've ever met.
Bertie was in the Royal Medical Corps where he also trained as a physiotherapist.
Bertie set about re-organising Arsenal as if he were engaged in a military exercise.
One evening he took us all to an incredible restaurant in London, serving sumptuous food.
His philosophy was that some of us were hopefully going to go on to have successful careers, so we needed to know how to behave in such an environment.
He had a motto: 'Remember where you are, who you are and what you represent."
I never forgot those words and I became the first black player to play for Arsenal.
Then I moved to Cambridge United.
Within a few months, I'd gone from the top of the game to the bottom, but it was to be the making of me, working with Ron Atkinson.
But nothing had changed off the pitch.
In the compact grounds of the Fourth Division you could hear every word, people shouting foul racist stuff, and the monkey noises too.
But I never took a step backwards.
It did not intimidate me, and my mum would say: 'Brendon, meet it head on.'
It wasn't always easy to do that, though.
During a game at Bradford City, a supporter began screaming racist abuse and when I went over to take a throw in, he charged down the terrace and shouted the N word in my face.
I was distraught - I wanted to jump in the crowd and confront this guy, but the assistant manager John Docherty stopped me.
It was ironic that it took a white Frenchman (Eric Cantona) to confront his tormentors many years later.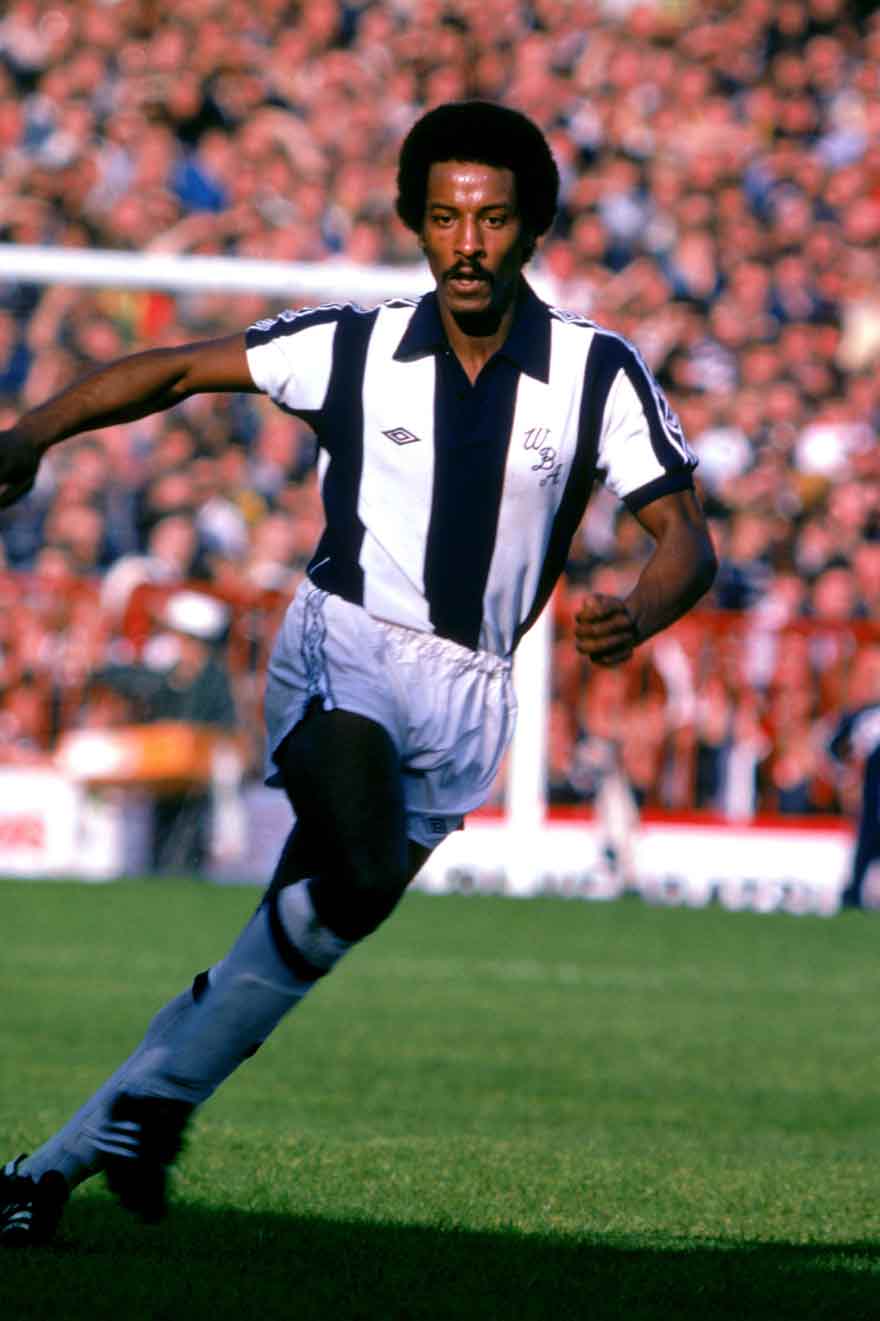 When I moved to West Bromwich Albion, to work under Ron Atkinson again, the racist abuse just got louder at the grounds we visited.
WBA played against West Ham United at Upton Park and somebody threw a bunch of bananas at Cyrille Regis.
It was impossible not to feel hurt and fearful because Cyrille was a very kind person, somebody who would do anything to help people.
Racist slogans were slapped across signs, posters and stickers on the streets and daubed on walls outside the stadiums.
It needed a campaign to highlight the abuse that black players got – yet the authorities did nothing.
It is great credit to the players of my era that despite all the abuse that they endured they stayed strong.
Much later when I worked for the PFA I had an opportunity to help address the scourge of racism in football
In 1993, a young lady called Louise Ansari came to see me in Manchester with an idea that had come from Herman Ouseley, who, at the time, was the Chief Executive at the Commission for Racial Equality.
As she explained the idea of using the power of football to help address the issues of racism in society, it was like a giant lightbulb switching on.
I went to my boss, Gordon Taylor, and said it was something we needed to do.
Gordon embraced it straightaway, but it was also clear that rather than just being a one-off campaign, it needed longevity if it was going to work.
Perhaps the surprise is that it didn't start earlier.
I always thought that with more black players coming into the game, it would improve matters, but the abuse got worse and we accepted it.
Our attitude was that we'd keep playing, keep coming back for more and it would go away.
We didn't want to make it a purely black issue, and that was an important decision because it helped legitimise it and Ian Wright, Gary Mabbutt, Paul Elliott, Pat Nevin and Garth Crooks all played a crucial role.
The official launch of Kick It Out (then Let's Kick Racism Out of Football) came a year later with what I still think is a great slogan: 'It's only the colour of the shirt that counts.'
Clubs all over the land embraced it and four years later it became an independent organisation supported by the football authorities with the name changed to Kick It Out.
Crucially, the law changed, meaning that any racist abuse or behaviour was a criminal offence and it brought, I think, an awareness beyond football.
It was also a landmark moment for Kick It Out because it gave decent fans a voice.
Not only did it change the face of football and improve the atmosphere in football grounds, it emboldened the respectable majority to stand up against the racists.
Football today is such a melting pot of nationalities, ethnicities, religions and that they are welcomed by our game is so encouraging.
Players are prepared to speak out about abuse when they are targeted.
They are willing to make a stand and racism on the field is being increasingly tackled by the protocols that are in place.
That too is a big step in the right direction.
Perhaps now, it is the game's authorities that need to catch up and take proper action against clubs or national federations when supporters behave in a racist manner, rather than handing out fines that are effectively a pittance.
Like any organisation that has lasted for 25 years, Kick It Out has had to be flexible, it has had to change over time, but has never lost sight of its core values or the job that it is there to do.
When you roll back the clock to the dark days of the 1970s and 80s, it is easy to become complacent and think that the battles have been won.
We know that's not the case and that there is still work to do.
Kick It Out is as relevant today as it was a quarter of a century ago - but we still have to vigilant.
Brendon Batson Story Part Two
Brendon Batson, who played a pivotal role in the development of the Kick It Out campaign to tackle racism and discrimination in football, tells Tony Dewhurst that it took him a long time to forgive Ron Atkinson, his football mentor, for a racist comment.
September's international between England and Switzerland was be dedicated to Kick It Out, celebrating their 25th anniversary.
What clearly hurt Brendon Batson the most is that Ron Atkinson did more than most to help forge the careers of many black footballers – at a time when racism was rampant in football.
Batson was one of those players.
So, when Atkinson made an off-camera racist comment about Chelsea defender Marcus Desailly during TV commentary duties, it stung to his core.
"I was hugely hurt by the words Ron used," said Brendon, the former deputy chief executive of the Professional Footballers' Association.
"When I played in the seventies and eighties, there was racism on the pitch, on the terraces and in society; and Ron was the one who helped change my attitude towards reacting to that shocking abuse, helping me to try and overcome it.
"Ron was really good for me – but it took a long time to get over what he had said.
"I forgave him, but there will always be a part of me that thinks: 'How could you, Ron?
In Atkinson's autobiography, The Manager, he admits in the book, the language he used to describe Desailly after a Champions League game on which he had been commentating, was indefensible.
The irony is not lost on Brendon, adding: "Ron did a lot of really good stuff in support of the black cause.
"He was one of the few managers who came to the Kick It Out 10th anniversary dinner.
"And a lot of black players got to know Ron as a result of Kick It Out and became friends with him.
"Ron didn't sign black players because of their colour, he signed them because they were very good footballers.
"Many black players said: 'Crikey Brendon, we feel bad.
"How must you have felt after hearing that from Ron?
"Even today, if somebody called me the N word then I'd be having a fight.
"But Ron, sadly, will be defined by those broadcast comments, not what he achieved as a manager.
"Yet I think this is the measure of the man: when my wife fell ill the first call I got from a football person was from Ron.
"When I think what my wife and family went through, what Ron said is no significance to me now."
When Ron Atkinson arrived at Cambridge United, a struggling Fourth Division club, Brendon recalled a rookie manager with an infectious attitude and a naked ambition.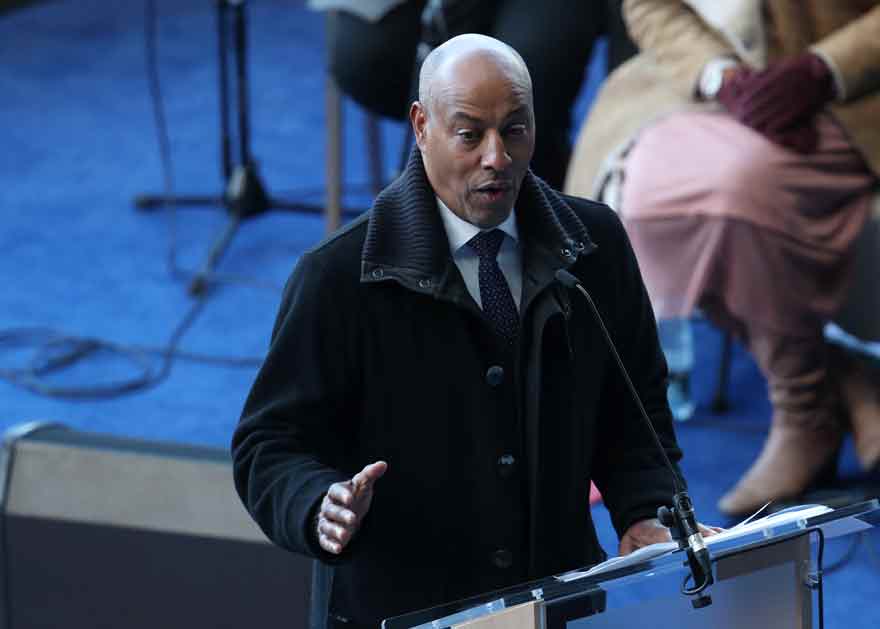 Atkinson made his young defender captain at the Abbey Stadium, Batson embracing his union for the first time as a players' delegate for the Professional Footballers' Association.
"We had a big clash of personalities, we argued and had differences of opinion, just like managers and players do each day," he admits.
"Ron, though, had that innate ability to improve a player beyond recognition and that's a gift."
Then, when Atkinson took charge at West Bromwich Albion, and launched the career of Cyrille Regis and Laurie Cunningham, Brendon became his first signing at The Hawthorns.
"Ron was the most influential person during my playing career," he said.
"He gave me my football education.
"However, Ron has had to pay a big price for what he said.
"He was great as a TV pundit, very insightful, but he was the architect of his downfall.
"You can't justify it under any circumstances."
Recently, Brendon, Ron Atkinson and several of his old West Bromwich Albion team mates gathered at The Hawthorns to celebrate a famous First Division encounter with Manchester United, WBA winning 5-3 at Old Trafford 40 years ago this December.
An extraordinary match described by Nick Constable in Match of the Day: 50 Years of Football as one of the games of the century.
He said: "Laurie Cunningham on the ball was the enduring memory – shrugging off pathetic racist abuse with a performance of class, grace and pace.
"If ever a winger was art in human form, it was Cunningham that day at Old Trafford."
Wherever you choose to watch your football, be sure to view the highlights on the internet of this famous contest first.
Atkinson's Albion had a young Bryan Robson in midfield and were graced by three black players, Cunningham, Regis and Brendon Batson.
It was rare at the time for an English team to be so racially mixed.
And Brendon smiles with joy at the memory of that bone-chilling December day in Manchester.
He recalled: "It was an amazing match to play in and Tony 'Bomber' Brown equalised seconds before half time in front of the Stretford End, to make it 3-3.
"Ron had gone into the dressing room early, so he missed it.
"Subsequently, he didn't know we were level and he's going, 'I can't believe you are behind because you've played so well.'
Then Tony Brown said: "Boss, we're drawing. I have just scored.
"So, Ron's looking at him as if he has just lost his marbles.
"Ron said: "Fair enough. Then go and get me a winner then."
Laurie Cunningham edged West Bromwich Albion ahead before turning provider for Cyrille Regis, who produced a sublime finish.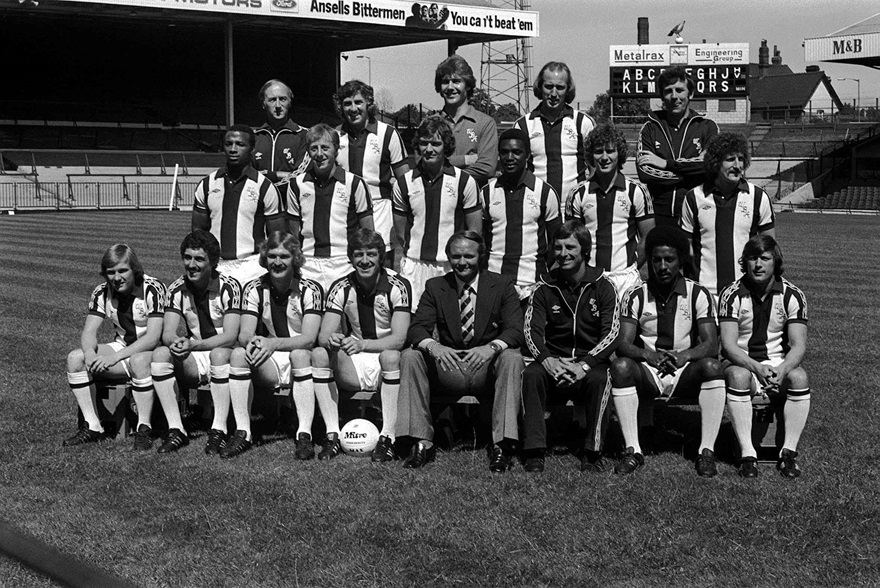 "Ron said that Laurie was so light and delicate in that game that he could have run on snow without leaving footprints," said Brendon.
"The fifth goal typified Cyrille, running away, arms aloft with that big, beaming smile on his face.
"And that's how I will remember my great friend Cyrille Regis."
A statue to honour the three West Bromwich Albion footballers – nicknamed The Three Degrees - who blazed a trail for black footballers, will be unveiled next year.
Organisers said it can now be finished after receiving £38,000 from the Professional Footballers' Association.
The tribute is set to stand in West Bromwich town centre and the unveiling will coincide with the 41st anniversary of the Three Degrees playing together for West Bromwich Albion for the first time in March 1978.
PFA chief executive Gordon Taylor said: "The PFA has been determined to get this important tribute to The Three Degrees over the line and mark their great contribution to football."
Regis died earlier this year and Cunningham, one of the first black footballers to play for England and the first British footballer to star for Real Madrid, was killed in a car accident in 1989.
"Cyrille's death hit me very hard, so I think I'll have mixed emotions when they unveil it because two of my mates, Laurie and Cyrille, will not be there," added Brendon.
"I'm probably not looking forward to it because Cyrille's death is still raw.
"Cyrille was such an unassuming and dignified man and his passing was a great shock.
"It was a great loss that so many have felt."
Brendon is rightly proud of his continued association with the PFA and how the union has grown and prospered under Gordon Taylor's guiding hand.
"Gordon Taylor and Richard Scudamore, the chief executive of the Premier League, are the two best administrators in football.
"I've been lucky, meeting people who have shaped me, on and off the pitch.
"I was the first black player on the PFA committee and the first black deputy chief executive and that was down to Gordon's guidance.
"And because of Gordon's unstinting work, the PFA is now one of the strongest player associations in the world."