Starting his football career at Bury aged just 17, Tom Kennedy played almost two decades as a professional with spells at Rochdale, Leicester, Barnsley and Peterborough.
Following his retirement from the game, he decided to pursue a career in finance. Now 18 months into a career with ProSport Wealth Management, Tom is a financial advisor, helping football players and other private clients get the most out of their money. We caught up with Tom to find out more about money, pensions, and why planning for the future is so essential.
Tom, how did you start working in finance?
ProSport founder Gareth looked after my finances when I was playing, and advised me on what I needed to be doing from a reasonably young age. It gave me a good grounding and made me appreciate the value of money. Gareth's guidance put me in good stead in the long run and once I was qualified, he invited me on board and I haven't looked back since.
Why is financial planning so important for PFA members?
It's important because of the instability of a football career span. It's an amazing career and while I wouldn't change a second of mine, it can end a lot sooner for some players. There are those who earn fantastic money for a few years and then, we call it dropping off Everest, they can change clubs and the money can change dramatically. It can be challenging to adjust your lifestyle, so planning ahead while you're earning good money is crucial for when you eventually leave the game. There's a lot of hard work and sacrifice involved in being a footballer and I believe the same principles apply when managing your finances. It takes sacrifice to put away your money, but we're trying to give players the best possible chance for their future. Players use our service to help grow their finances and make their money work for them. Planning now will help prevent them from having to deal with additional financial stresses when they retire from the game.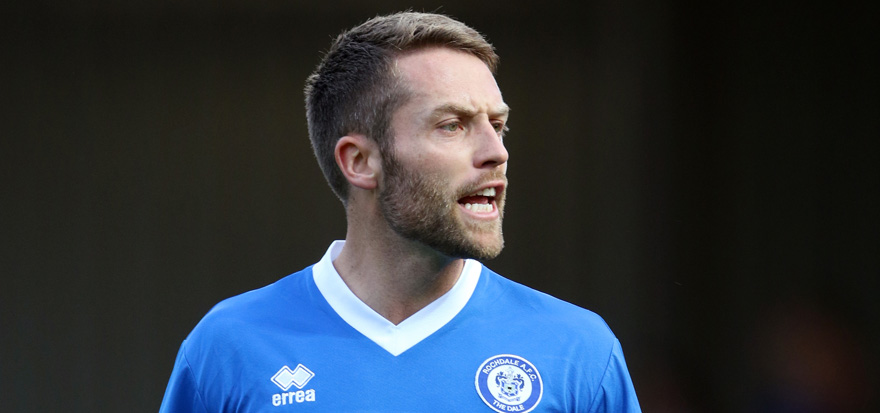 It's Pensions Awareness Day on 15th September, should PFA members be thinking about pensions?
I was under the old pension regime with retirement at 35. Players who joined the scheme after 6 April 2006 will access their pensions at 55. At that age, they might think it's so far away that they don't need to think about it, but I would say you'll never regret pension contributions. You don't want to be in a position where you're looking back thinking 'I wish I put more money into that pension.' As you can't touch the money, it's smart to park the money to one side, contribute what you can afford and let it grow. It can end up being a lot more than you think. The PFA do a fantastic thing contributing to pensions for its members and having access to that money has helped a lot of players coming out of the game, myself included.
Did you receive any support from the PFA while studying?
Yes, they helped me with my exams and I know they give members a grant towards any accredited qualifications that they want to do. As a union, I don't think they get as much credit as they should because a lot of their work is very private. In my experience, they've done nothing but help and support me throughout my whole career. I think they are a fantastic union and long may they continue.
What would your advice be to any members thinking about their financial future?
I'm not going to say put all your money away and live as a recluse, or that they can't live the life they want. However, there has to be a balance. It's a relatively short career, so you have to enjoy your life, but you also have to plan. I would suggest players allocate their money for what they want to do in their day to day, but also make sure to put some money away. The most important thing is to have some stability when you do finish your career, and a nice pot of money will help set you up so you can get on with whatever the next chapter of your life holds.